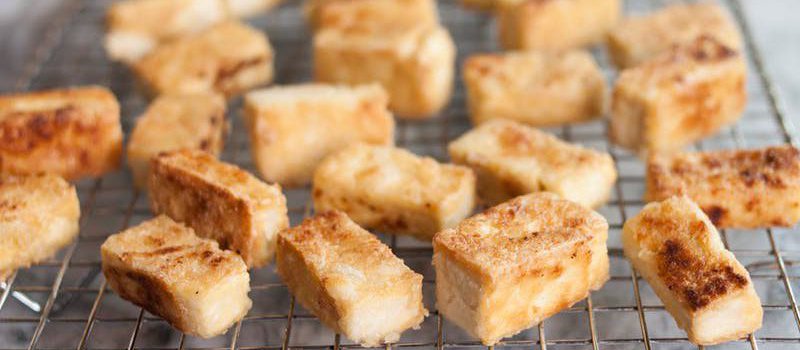 Basic Crispy Tofu
Prep
Cook
Ready in
Servings
30 min
15 min
45 min

3
Scheduled for:
Dinner on Tuesday
Leftovers:
Lunch on Thursday
Dinner on Saturday
Ingredients for 3
| | |
| --- | --- |
| 1 1/2 block (12oz) | Tofu, regular, extra firm |
| 1 1/2 tsp | Salt and pepper (divided) |
| 1 1/2 tsp | Onion powder (divided) |
| 1 1/2 tsp | Garlic powder (divided) |
| 6 tbsp | Potato starch |
| 3 tbsp | Grape seed oil (divided) |
Instructions
Remove the weight and drain off the excess liquid. Pat the tofu dry. Slice the tofu into cubes, thick rectangles, or sticks, depending on how you plan to use the tofu.
Transfer the tofu to a shallow dish and season both sides well with 1/2 tsp each salt, pepper, garlic powder, and onion powder (or any other seasonings you like).
In another shallow dish, add the potato starch and season with 1/2 each salt, pepper, garlic powder, and onion powder (or any other seasonings you like).
Toss tofu in potato starch mixture, until well coated on all sides.
Set a large skillet over medium-high heat and add half of the oil. Heat until the oil shimmers and flows smoothly to coat the bottom of the pan. It should not smoke. If you see a wisp of smoke, lower the heat slightly and immediately proceed with adding the tofu.
Add all of the tofu in a single layer. The tofu should sizzle upon contact (if not, wait a few minutes to let the pan heat up more before continuing).
At first, the tofu will stick to the pan (unless you're using a nonstick skillet). Wait until the tofu releases from the pan before browning the next side; the underside of the tofu should be golden-brown.
As you flip tofu onto the other sides, add the other half of the oil and continue frying until all sides are browned and crispy.
Transfer the browned tofu to a cooling rack (it will remain crispy for a few hours, but will become chewy and lose its crispness if refrigerated).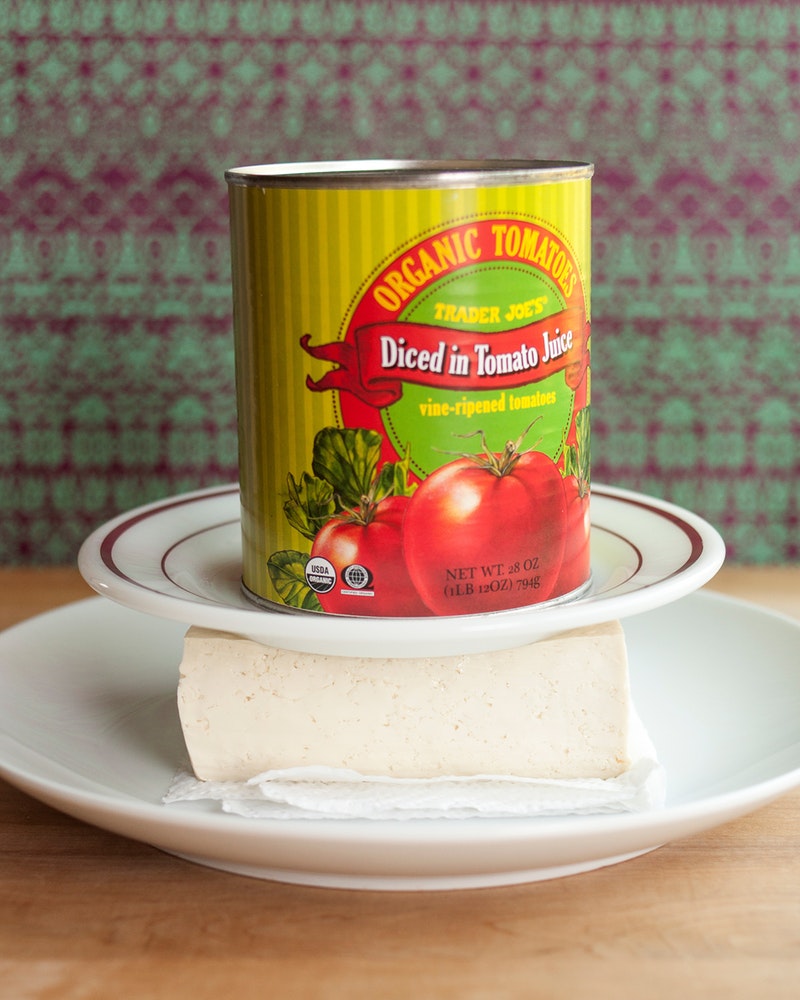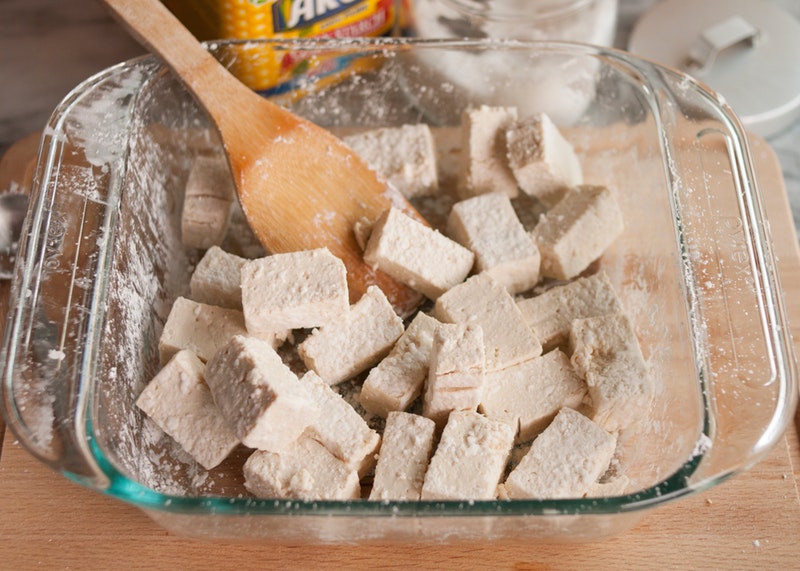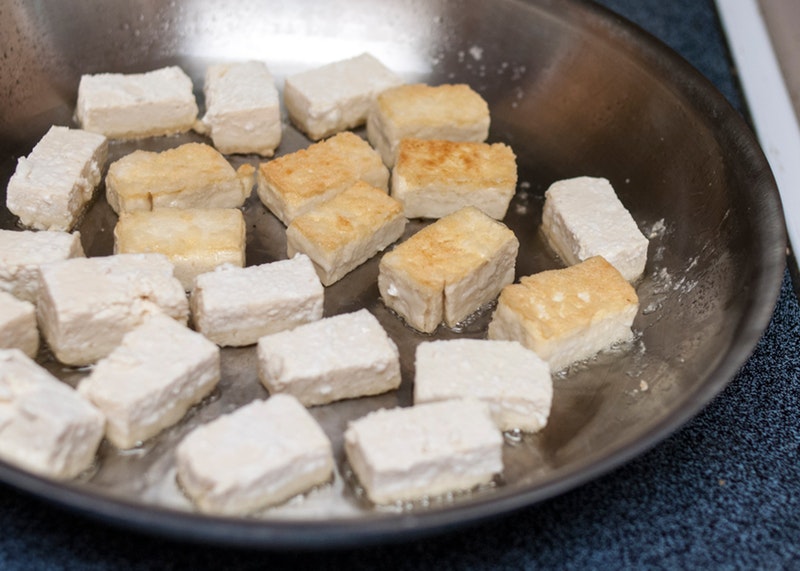 Nutrition Facts
Per Portion
Calories from saturated fat
26.2
Polyunsaturated Fat
12.9 g
Monounsaturated Fat
4.5 g
Total Carbohydrate
22.0 g
Dietary servings
Per Portion
| | |
| --- | --- |
| Meat Alternative | 1.2 |
| Vegetables | 1.0 |
Energy sources
Notes:
For extra flavor, toss the sliced tofu in a mixture of soy sauce, rice wine vinegar, and sesame oil and let stand for a few minutes before coating with cornstarch and frying.
About
Contact Us
Meal Garden, 326 1/2 Bloor Street West, Unit 4, Toronto, Ontario, M5S 1W5, Canada