1. Remove outer layer and slice leek lengthwise. Do NOT cut off the root end. Gently rinse the leek layers under a low stream of cold water and pat dry completely.
2. Cut off the darkest green leaves at the top of the leeks. Cut what's left into two equal sized pieces. Then cut off the root end. You should be left with 8 pieces.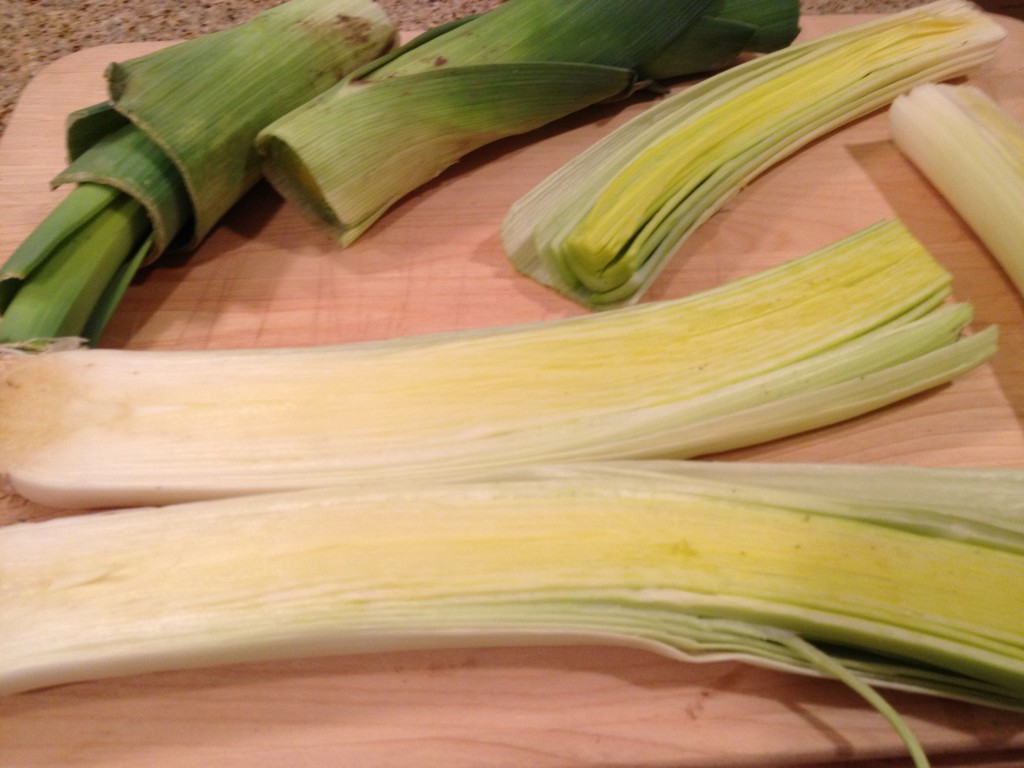 3. Add olive oil to pan and cook leeks cut side down on medium heat for only about 4-5 minutes making sure the leeks do not burn (fit leek pieces close together to help leeks keep their shape while braising). They should be a golden to dark golden brown.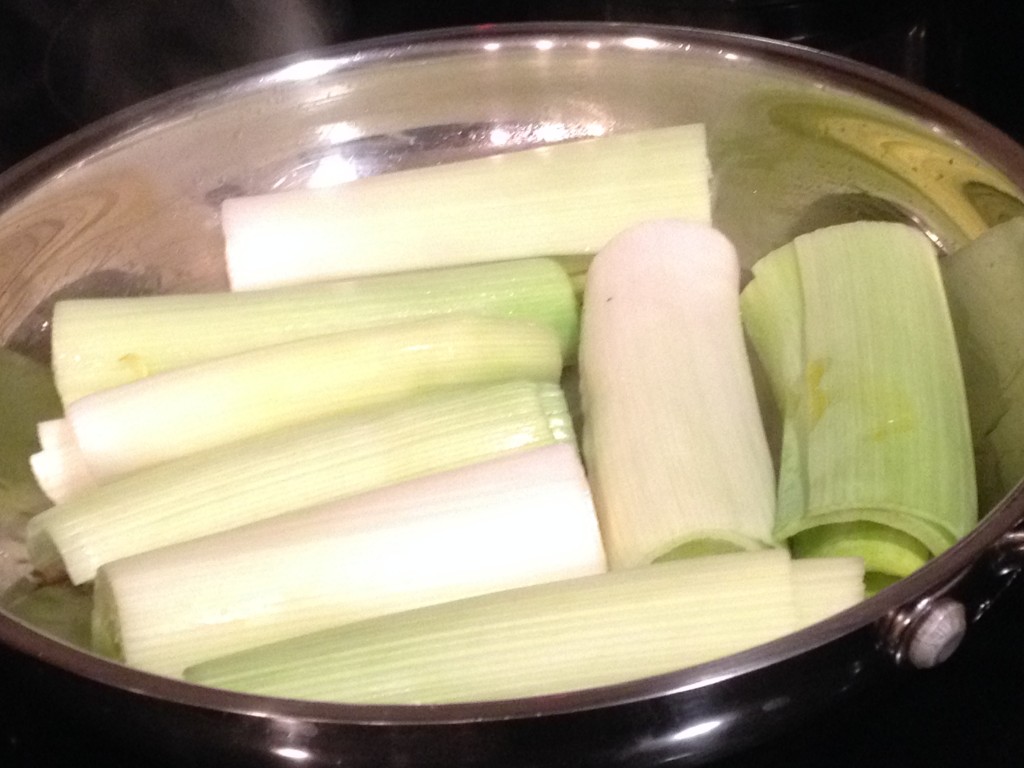 4. Take pan off the heat and carefully turn each piece of leek over, keeping the leek layers intact.
5. Put pan back on heat and sprinkle the turned leeks pieces with salt, pepper and thyme. Slowly add white wine to the pan in between, and not over, the leeks. Wait a minute for the wine to deglaze the pan and then add vegetable broth and lemon juice, again in between and not over the leek pieces.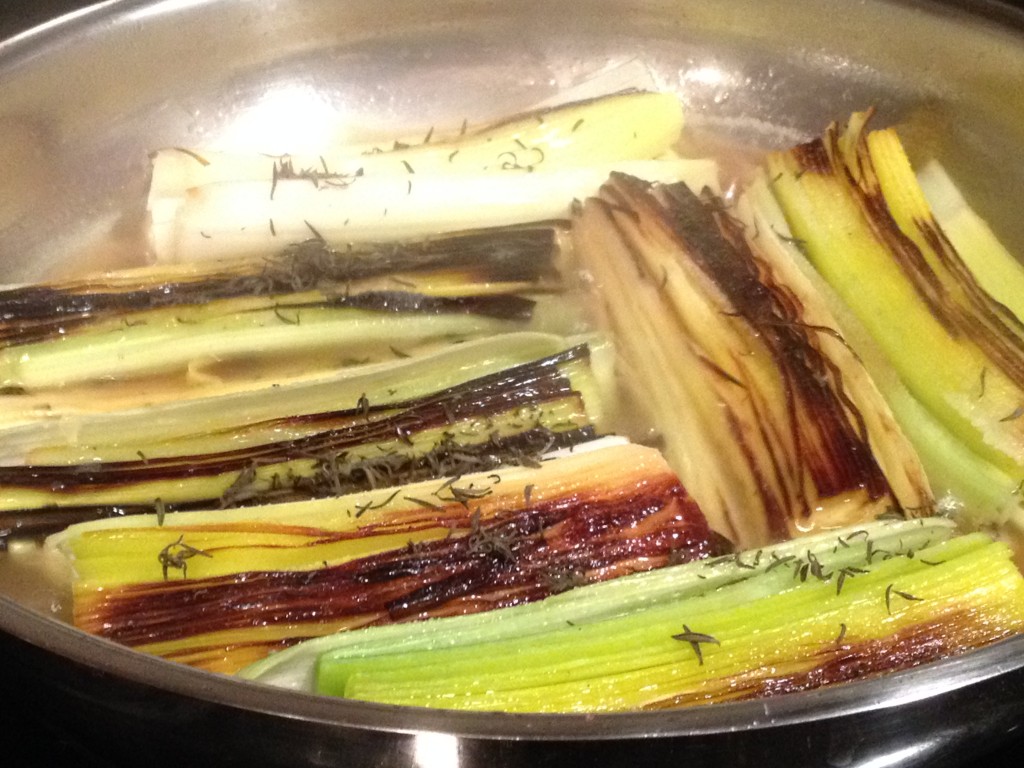 6. Cover pan and cook on low heat for 8-10 minutes until they are fork tender. Carefully remove them from the pan, first making sure to loosen any caramelized pieces from the bottom of the pan, then lifting out each leek piece with layers intact. Serve warm with a wedge of lemon and crusty bread or alongside rice or pasta.