Butter Coffee
4
5
230
Ingredients
Minutes
Calories
Prep
Cook
Servings
5 min
0 min

1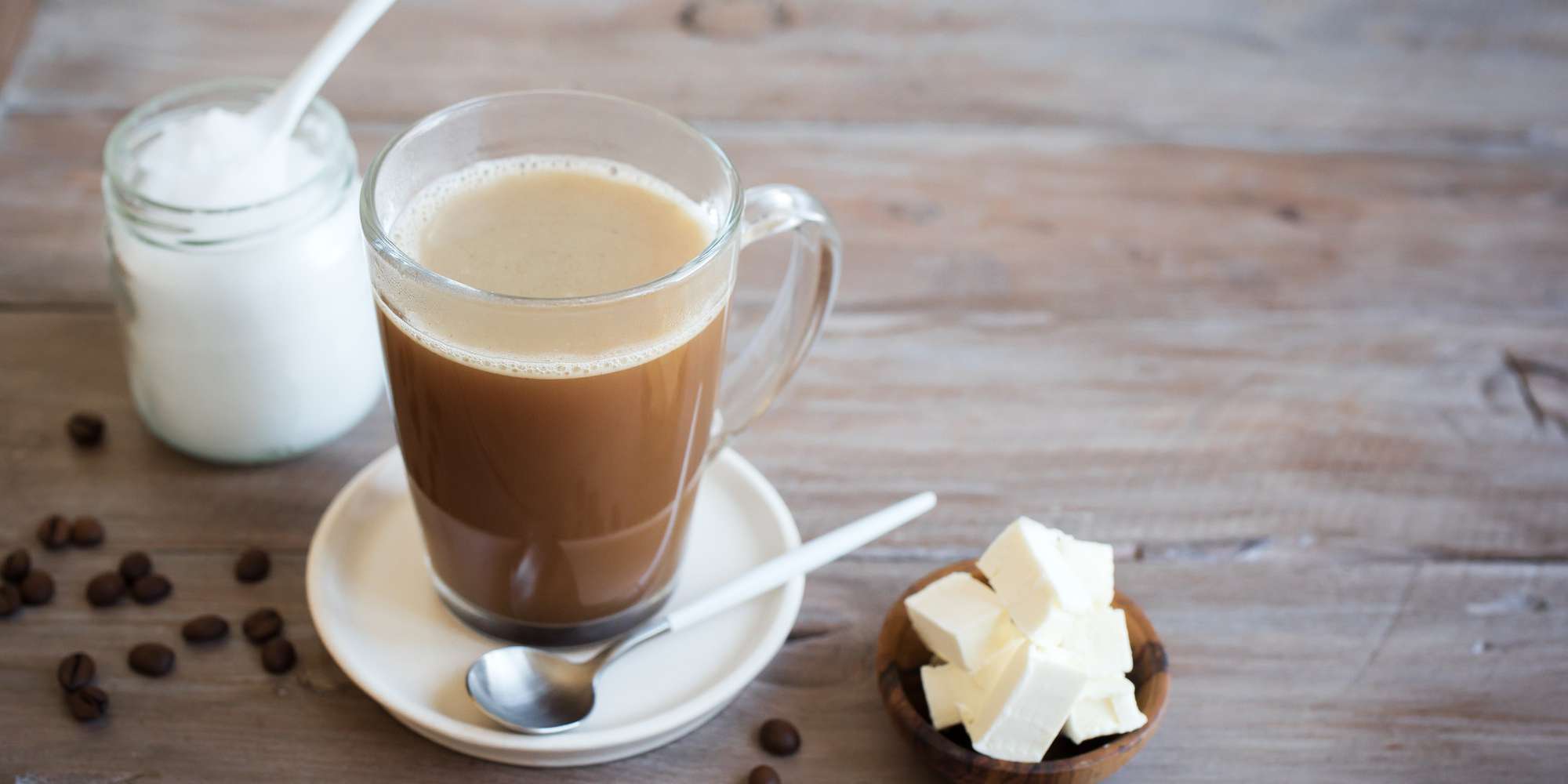 The tastiest way to start off your morning. This keto coffee will give you a boost of energy and help improve brain function thanks to the healthy fat content.
Ingredients
| | |
| --- | --- |
| 1 cup | Water, filtered |
| 2 tbsp | Ground coffee |
| 1 tbsp | Butter, grass fed, unsalted |
| 1 tbsp | Coconut oil (optional) |
Instructions
1. Make a cup of coffee your favorite way using ground coffee and filtered water. You can use a pour over or french press.
2. Pour your brewed coffee into your blender and add butter and coconut oil (optional). Blend for about 10 seconds. You'll see it instantly become light and creamy!
3. Pour the butter coffee into a mug and enjoy! Add in any other ingredients you'd like in this step like cinnamon or whipped cream!
Notes:
Nutritional Highlights:
Grass-fed butter
High in butyrate, an anti-inflammatory short-chain fatty acid that is beneficial for the health of your gut.
Nutrition Facts
Per Portion
Calories from saturated fat
174
Polyunsaturated Fat
0.3 g
Monounsaturated Fat
0.8 g
Dietary servings
Per Portion
Energy sources