Cauliflower Tortillas
6
30
55
Ingredients
Minutes
Calories
Prep
Cook
Servings
15 min
15 min

6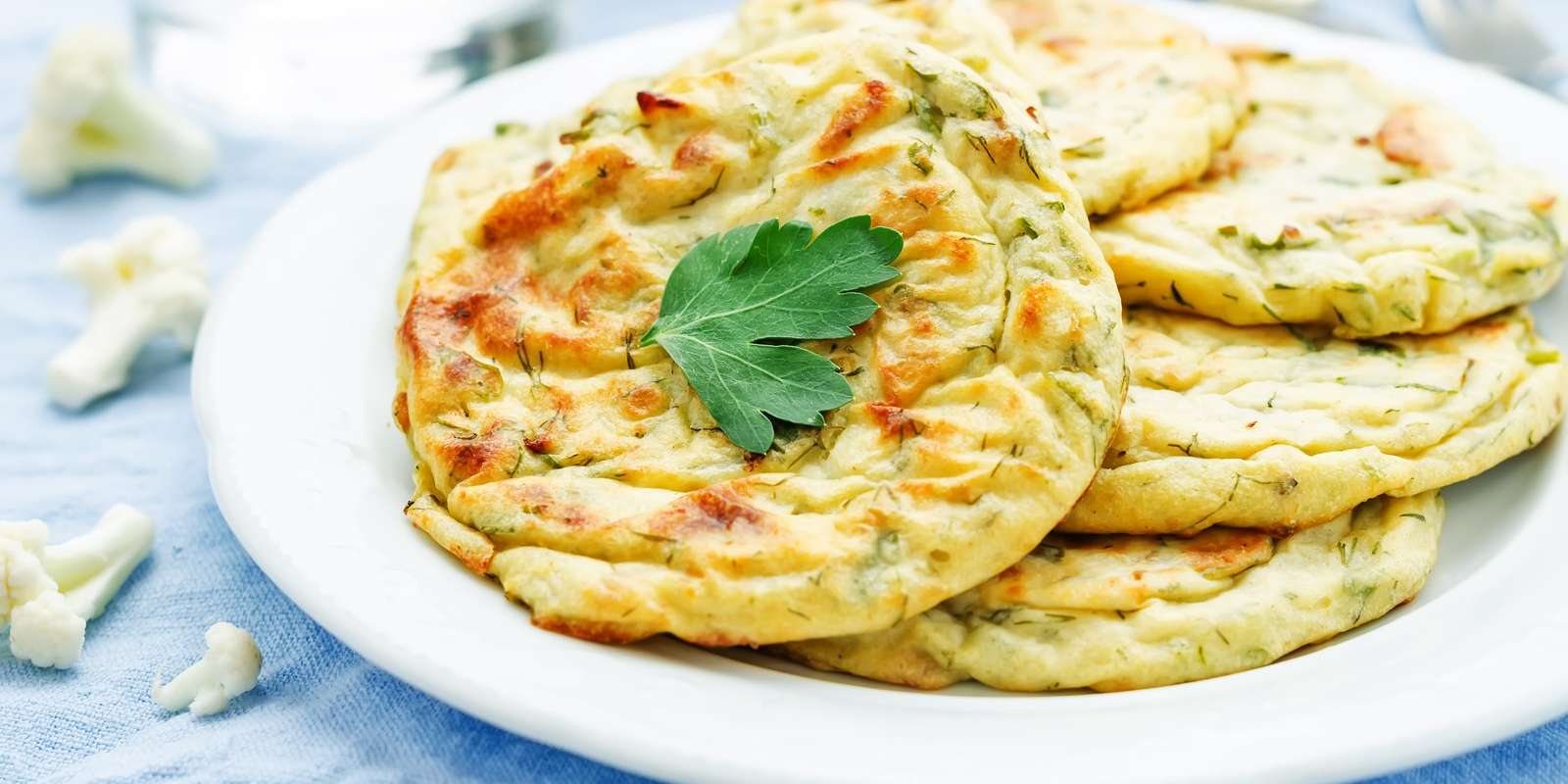 Perfect low carb option for wraps and sandwiches.
Ingredients
| | |
| --- | --- |
| 1 medium head | Cauliflower |
| 2 large egg | Egg |
| 1/2 tsp | Oregano, dried |
| 1/2 tsp | Paprika |
| 1/2 tsp | Sea salt |
| 1/2 tsp | Black pepper |
Instructions
1. Preheat your oven to 375F degrees.
2. Using a blender or a food processor, pulse the cauliflower until you get a texture finer than rice.
3. Steam the riced cauliflower over boiling water for 5 minutes.
4. Place the steamed cauliflower in a dish towel and squeeze out as much excess water as you can. You might want to let it cool for a few minutes first, so you don't burn yourself. You should be able to get out a lot of water; be really aggressive about squeezing it, or you'll end up with soggy tortillas later.
5. Transfer the cauliflower to a bowl. Add in the eggs, oregano, paprika, salt, pepper and season to taste (you can use any spices you like).
6. Separate the mixture into balls of equal size, and spread each ball out on a parchment-lined baking sheet to make small circles.
7. Place in the oven and bake for 8 to 10 minutes; then flip and cook for another 5 minutes.
8. Reheat in a pan placed over low heat when ready to serve.
Notes:
Nutritional Highlights:
Cauliflower
High in vitamin C, K, fiber and antioxidants. Makes a great carb and grain replacement.
Nutrition Facts
Per Portion
Calories from saturated fat
5.4
Polyunsaturated Fat
0.3 g
Monounsaturated Fat
0.8 g
Dietary servings
Per Portion
| | |
| --- | --- |
| Meat Alternative | 0.2 |
| Vegetables | 1.8 |
Energy sources