Chicken Avocado Burgers
7
15
351
Ingredients
Minutes
Calories
Prep
Cook
Servings
10 min
5 min

4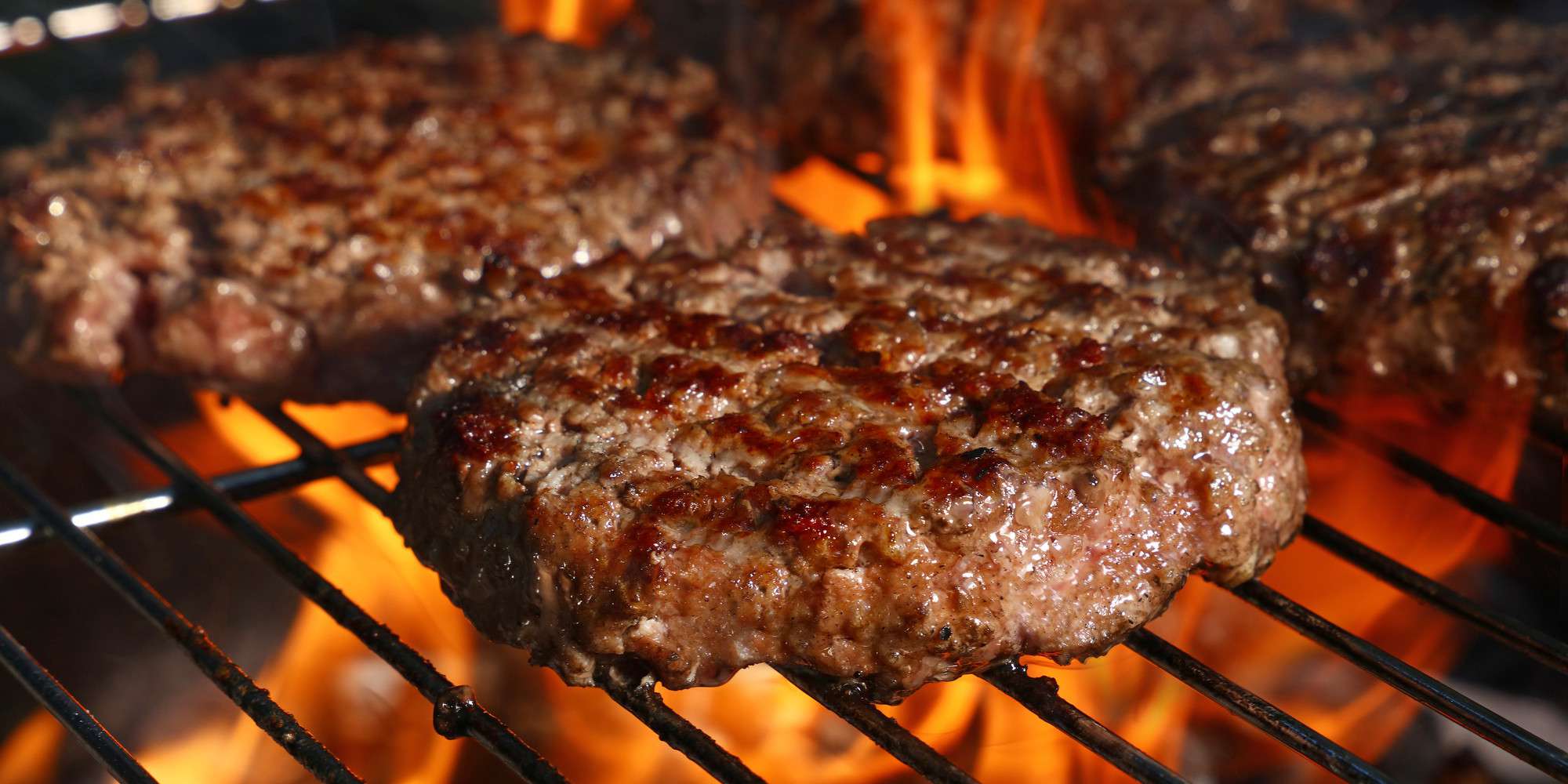 Great source of Lean protein!
Ingredients
| | |
| --- | --- |
| 454 gm | Chicken, ground, lean |
| 1 avocado(s) | Avocado (cut into chunks) |
| 1/4 cup | Bread crumbs, plain |
| 1 large egg | Egg (slightly beaten) |
| 1 clove(s) | Garlic (chopped) |
| 1/2 tsp | Black pepper (or to taste) |
| 1/2 tsp | Salt (or to taste) |
Instructions
1. Put minced chicken into a large mixing bowl
2 Add avocado, breadcrumbs, eggs and seasonings
3. Mix together with a metal spoon
4. Make patties to your desired size, use your thumb to create a depression in the center of each patty so they cook evenly
5. Cook patties on a grill on medium heat until the internal temperature reaches 165F. (cooking times may vary depending on your grill and size of the patties)
6. Remove from grill and serve
Notes:
Quick Tips
Serve these burgers on a bed of salad greens
or
serve on a lettuce wrap with burger toppings: lettuce, onion, pickles and mustart
or
you can simply have the patty with a side of spiralized zucchini or squash
---
Nutritional Highlights
Chicken
is a great source of lean protein and helps to build and repair muscles and maintain muscle mass.
Nutrition Facts
Per Portion
Calories from saturated fat
53
Polyunsaturated Fat
4.1 g
Monounsaturated Fat
12.3 g
Dietary servings
Per Portion
| | |
| --- | --- |
| Grain | 0.2 |
| Meat | 1.3 |
| Meat Alternative | 0.1 |
| Vegetables | 0.5 |
Energy sources