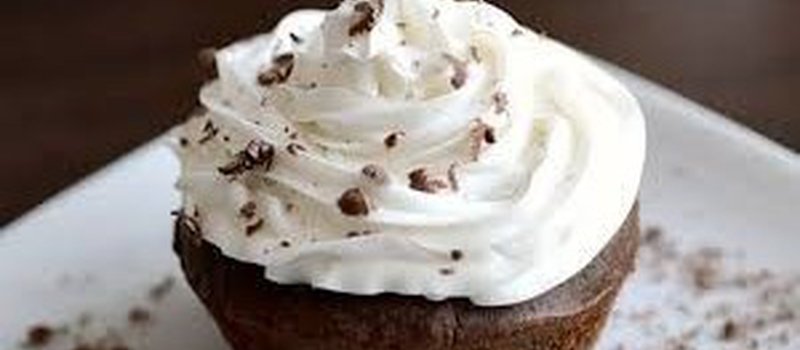 Chocolate Cupcakes with Kale and Beets
Prep
Cook
Ready in
Servings
15 min
45 min
1 h

16
Ingredients
| | |
| --- | --- |
| 3/4 cup | Applesauce, unsweetened (for cupcake) |
| 1/2 tsp | Baking powder (for cupcake) |
| 1 tsp | Baking soda (for cupcake) |
| 2 beet(s) | Beets, raw (for cupcake) |
| 1 cup unpacked | Brown sugar (for cupcake) |
| 1/2 cup | Butter, salted (for cream cheese frosting) |
| 2/3 cup | Cocoa powder, unsweetened (for cupcake) |
| 2 medium egg | Egg (room temperature, for cupcake) |
| 1/2 cup | Honey (for cupcake) |
| 1 cup, sifted | Powdered/icing sugar (for cream cheese frosting) |
| 1 cup | Kale (cooked, for cupcake) |
| 227 gm | Neufchatel cheese (for cream cheese frosting) |
| 1 1/2 cup | Partly skimmed milk, 1% M.F. (for cupcake) |
| 1 dash | Salt (for cupcake) |
| 1 tsp | Vanilla extract, pure (for cupcake) |
| 1/2 cup | Water (for cupcake) |
| 1 1/2 cup | Wheat flour, whole wheat (for cupcake) |
| 2 scoop | Whey protein powder, unflavoured (for cupcake) |
Instructions
Preheat the oven to 375°F. Place the beets in a baking dish, and roast for an hour, or until you can easily pierce the vegetables with a knife or fork.

Reduce heat to 350°F for the cupcakes. Line 2 standard muffin tins for 16 cupcakes, or grease well with butter or coconut oil.

Once the beets have slightly cooled, peel the skins off. Cut into chunks, and place in a blender or food processor. Add water and kale, and blend until fully pureed. Set aside.

In a large mixing bowl, beat the applesauce, sugar, and honey together. Add eggs and vanilla, and mix well. Add the beet-kale puree, and stir with a wooden spoon to combine.

In a smaller mixing bowl, whisk the flour, cocoa powder, baking soda, baking powder, and salt. Add 1/2 the dry mixture to the wet ingredients, and stir to mix. Add 1 cup of milk, and mix. Add 1/4 more of the dry mixture, and stir. Add remaining milk, mixing to combine, and then incorporate the last of the dry. Be careful not to overmix.

Fill the muffin tins about 2/3 of the way full with batter. Bake for 18 minutes, or until a toothpick inserted in the center comes out clean of batter. Let cool completely.

To make the cream cheese frosting, beat together the Neufchatel, butter, and powdered sugar. Transfer to a pastry bag or zippered plastic bag, and snip off the end. Use to decorate the cupcakes, once they have had a chance to fully cool.

Enjoy!
Nutrition Facts
Per Portion
Calories from saturated fat
55
Polyunsaturated Fat
0.6 g
Monounsaturated Fat
2.8 g
Dietary servings
Per Portion
| | |
| --- | --- |
| Grain | 0.6 |
| Meat Alternative | 0.2 |
| Milk Alternative | 0.3 |
| Vegetables | 0.2 |
Energy sources
About
Contact Us
Meal Garden, 326 1/2 Bloor Street West, Unit 4, Toronto, Ontario, M5S 1W5, Canada