1. Bring 2 cups vegetable stock to a boil.
2. Cut seitan into 1″ x 3″ strips. Lightly stretch the strips until very thin (holes are okay). Drop strips into the boiling vegetable stock for 2 -5 min, then immediately transfer them into flour dip.
3. Shake off any excess flour and place on cooling rack. Repeat with each piece of seitan chicken being sure to leave enough room on the cooling rack so that the seitan has air circulating on all sides. Leave for 30-45 minutes for coating to "set".
4. Dip seitan pieces into liquid dip and then back into flour dip. Shake off excess and place on cooling rack. Leave out to dry for another 30-45 minutes or longer.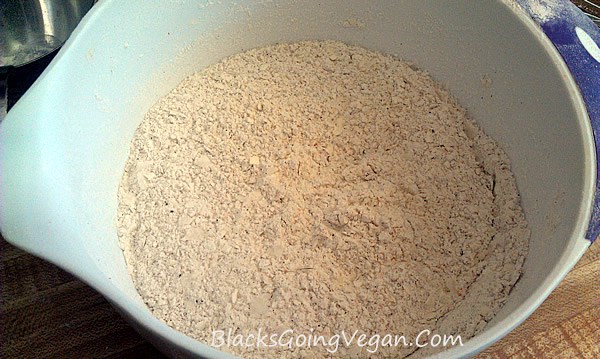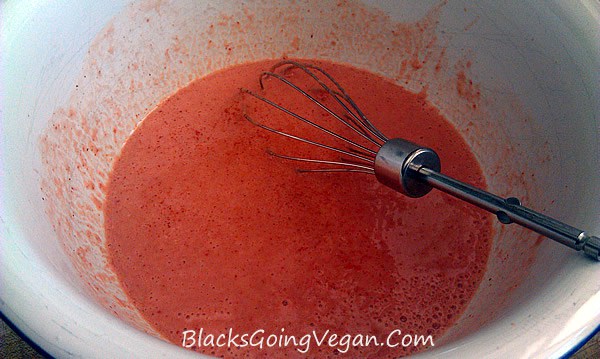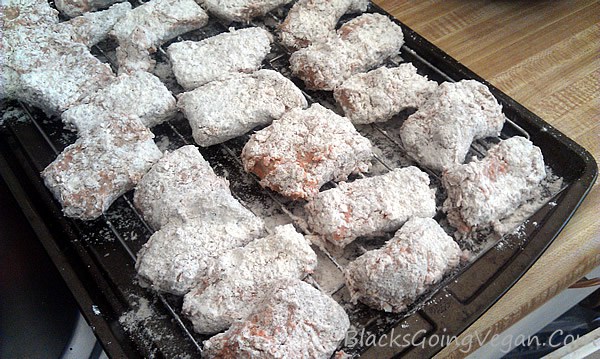 5. Heat your cooking oil to 350°F in a heavy-bottomed pot or frying pan.
6. When your oil is hot (test by dropping a bit of flour into it - it should bubble and sizzle), drop in one or more pieces of chicken (see "Notes" below).
7. Fry for a few minutes on each side until you develop a crisp brown coating. Remove to a rack to drain while you fry the remaining portion.
8. Serve immediately with your favorite sides and more hot sauce.
1 - 5 days prior [optional], Wheat flour, whole wheat 3 cup
Instructions:
To make flour dip: Mix 3 cups flour, 1/4 corn starch, 1 tbsp Creole seasoning salt, 2 tsp paprika, 2 tsp black pepper, 2 tsp garlic powder, 1 1/2 tsp cayenne pepper, 1 tsp onion powder, 1 tsp smoked paprika, & 1 tsp white pepper.