Fresh Basil Spring Rolls with Vegetables
5
10
95
Ingredients
Minutes
Calories
Prep
Cook
Servings
10 min
0 min

2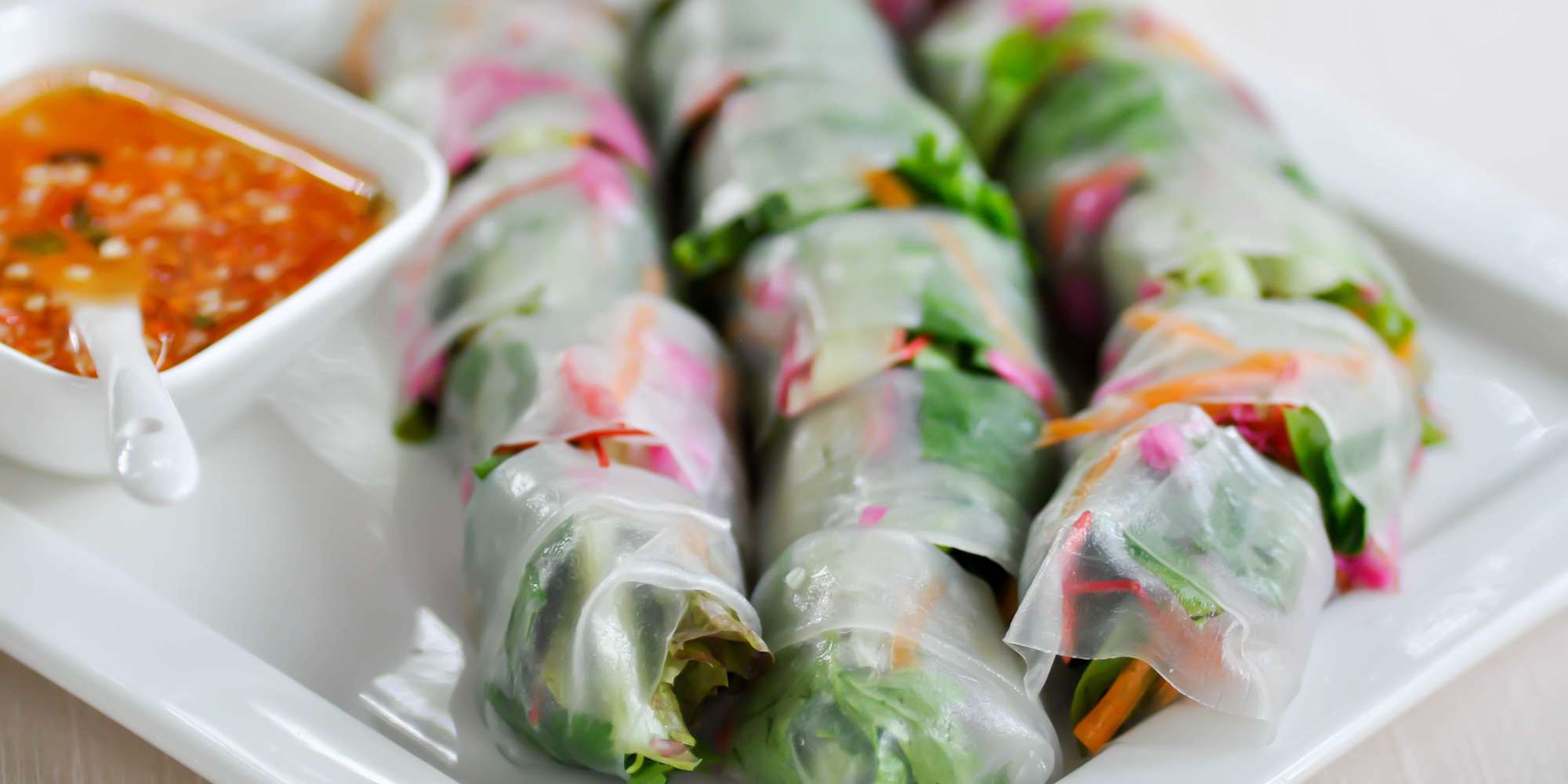 Fun & easy to make with kids or by yourself. Great for those nights you are lacking time.
Ingredients
| | |
| --- | --- |
| 4 piece | Rice paper |
| 12 leaf | Basil, fresh |
| 8 slice | Cucumber |
| 1/4 cup grated | Carrots (or 2 sliced) |
| 1/2 cup shredded | Red leaf lettuce (or chopped thin - use any type of lettuce) |
Instructions
1. Take a plate and put water on the plate (like a large puddle).
2. Put 1 rice wrapper at a time in the water for 10 seconds. (Make sure the rice wrapper is fully submerged under water or flip it after 5 seconds). Remove from water and put on a dry flat surface (another plate or countertop).
3. First place the basil leaves, and next layer some cucumbers, carrots and lettuce. Wrap it all up by pulling in one side and then the other side directly across from that side. Then pull the other two sides the same way (like a burrito).
4. Ready to eat with your choice of dipping sauce. Peanut butter and soy sauce go great! See instructions for lots of other possible ingredients to add.
Notes:
Quick Tips:
Rice paper
You can get them at Asian markets or health food stores.
Suggestions for other yummies to put inside of wrap: Scallions (green part), grated or sliced raw beets, carrot slices or grated, fresh cilantro or parsley leaves, lentils or other beans, sliced tofu...Really anything that you have in the fridge!
Nutrition Facts
Per Portion
Calories from saturated fat
0.1
Polyunsaturated Fat
0.0 g
Monounsaturated Fat
0.0 g
Total Carbohydrate
21.1 g
Dietary servings
Per Portion
Energy sources