Keto salmon Tandoori with cucumber sauce
13
25
967
Ingredients
Minutes
Calories
Prep
Cook
Servings
5 min
20 min

4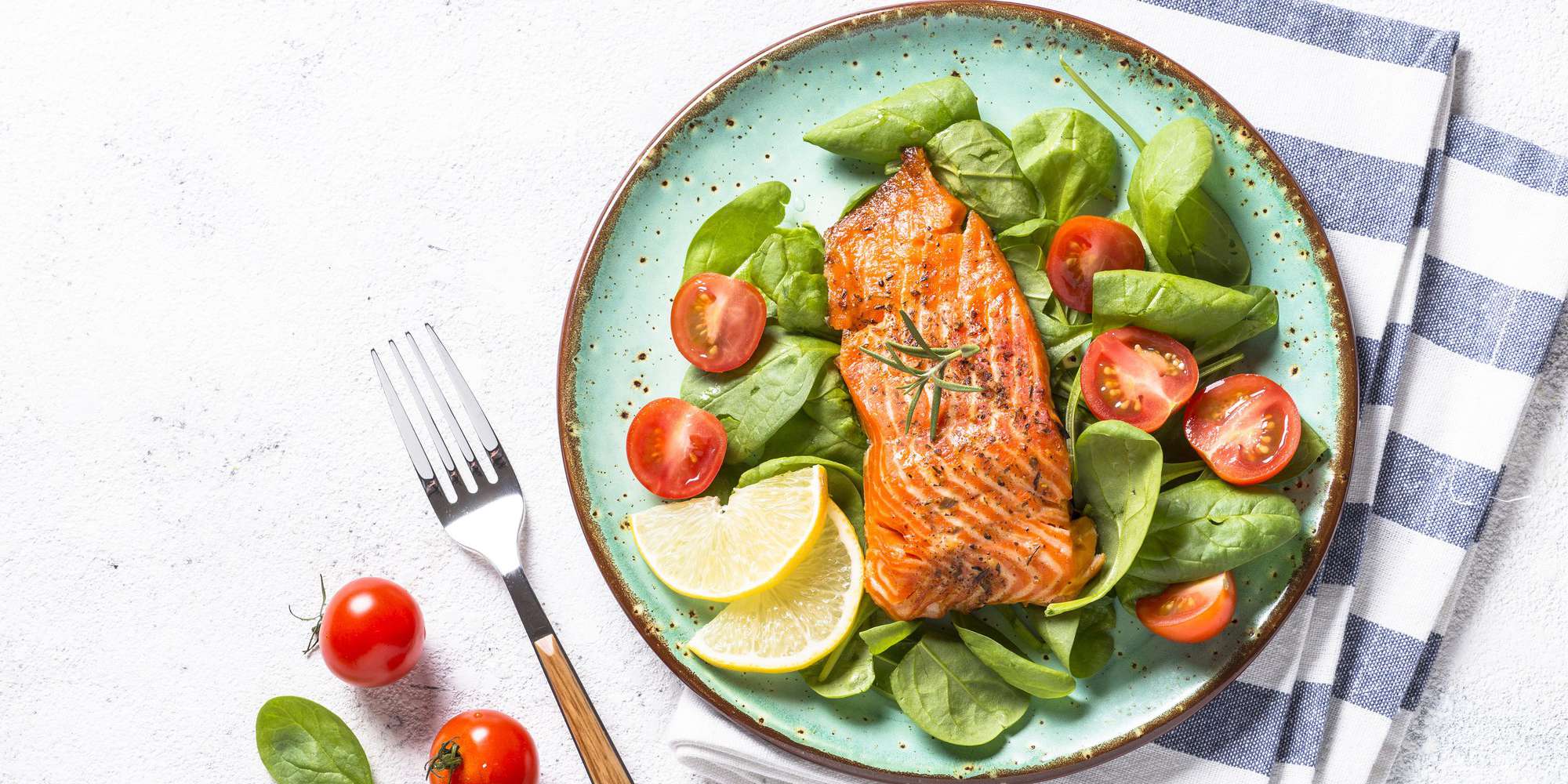 Salmon loves Indian spices, and Indian spices love salmon. Serve this with a fresh cucumber sauce and crispy salad for a truly simple and fantastic keto meal.
Ingredients
| | |
| --- | --- |
| 1 tbsp | Curry powder (I used tandoori spice mix) |
| 2 tbsp | Coconut oil |
| 1/2 tsp | Salt (optional) |
| 681 gm | Pacific salmon, raw |
| 2 clove(s) | Garlic (minced) |
| 1/2 cucumber(s) | Cucumber (shredded) |
| 1/2 whole lime(s) | Lime juice (fresh) |
| 1 1/4 cup | Mayonnaise |
| 1 medium pepper(s) | Yellow bell pepper |
| 3 green onion (stem) | Green onion, scallion, ramp |
| 2 avocado(s) | Avocado |
| 100 gm | Arugula |
| 1 whole lime(s) | Lime juice (fresh) |
Instructions
Heat the oven to 350 degrees F (175°C) and set aside a small baking dish.
Mix the curry powder (or tandoor seasoning) with 2 tablespoons of coconut oil and salt, and spread it all over the salmon.
Place the salmon in the baking dish, and cook in the oven for 15–20 minutes, or until the salmon flakes easily with a fork.
Meanwhile, crush the garlic, and shred the cucumber. Place the crushed garlic in a small bowl and squeeze the water out of the shredded cucumber by placing it in a towel and pressing it, or between paper towels and ringing the water out.
Add the cucumber to the bowl with the garlic and add in the lime juice and mayonnaise. Mix everything together until thoroughly combined.
Chop the bell peppers, green onion, and avocados and place them in another bowl.
Add the arugula onto a platter and drizzle with lime juice. Place the pepper and avocado mixture on top of the arugula.
Top the arugula salad with the baked salmon and drizzle the mayonnaise spread on top of it. Serve immediately.
Nutrition Facts
Per Portion
Calories from saturated fat
161
Monounsaturated Fat
27.3 g
Total Carbohydrate
17.3 g
Dietary servings
Per Portion
Energy sources