Lacto-Fermented Peach Raisin Chutney
7
3600
143
Ingredients
Minutes
Calories
Prep
Cook
Servings
60 h
0 min

4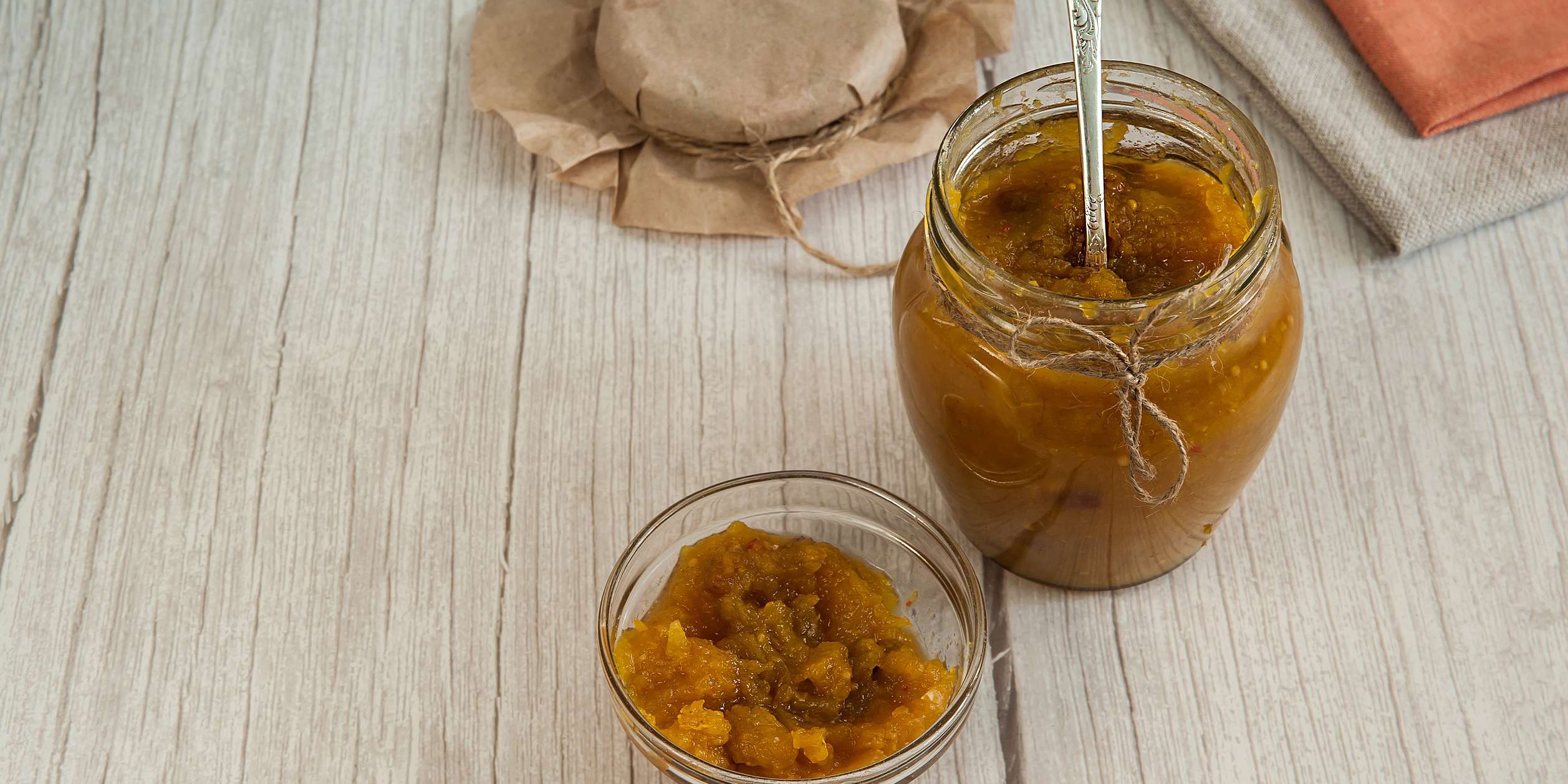 This chutney is a sweet treat with a shortened fermenting period. Great for first-timers and skeptics alike!
Ingredients
| | |
| --- | --- |
| 3 large | Peach (peeled, pitted, cut into quarters) |
| 1 tsp | Cinnamon |
| 2 tbsp | Granulated sugar |
| 1/2 cup | Raisins, seedless (sultana) |
| 2 tsp | Sea salt |
| 1/4 cup | Whey, acid, fluid |
| 1 tbsp | Water (as needed) |
Instructions
1. Chop the peeled peaches and toss them into a medium-size bowl. Add all of the remaining ingredients except for the water. Toss with a wooden spoon, and smash the mixture a little to make it juicy.
2. Let them sit in the bowl on the counter, covered against insects, for about 10 minutes.
3. Scoop the chutney into a clean quart jar and if the liquid does not cover the top of the chutney, stir in a little water until it is all covered. Seal the jar with an airlock lid.
4. Set the jar on the counter and let it ferment there for about 2 to 3 days, or until it is nice and bubbly.
5. Take off the airlock lid, put on a regular lid and band, and place the chutney in the refrigerator until you are ready to use it.
Enjoy!
Notes:
Nutritional Highlights:

Fermented Foods
Can be beneficial to support the immune system, reduce inflammation, help with blood sugar control, and support a healthy microbiome.
Nutrition Facts
Per Portion
Calories from saturated fat
0.4
Polyunsaturated Fat
0.1 g
Monounsaturated Fat
0.1 g
Dietary servings
Per Portion
Energy sources