Lacto-Fermented Peach Raisin Chutney
7
3600
143
Ingredients
Minutes
Calories
Prep
Cook
Servings
60 h
0 min

4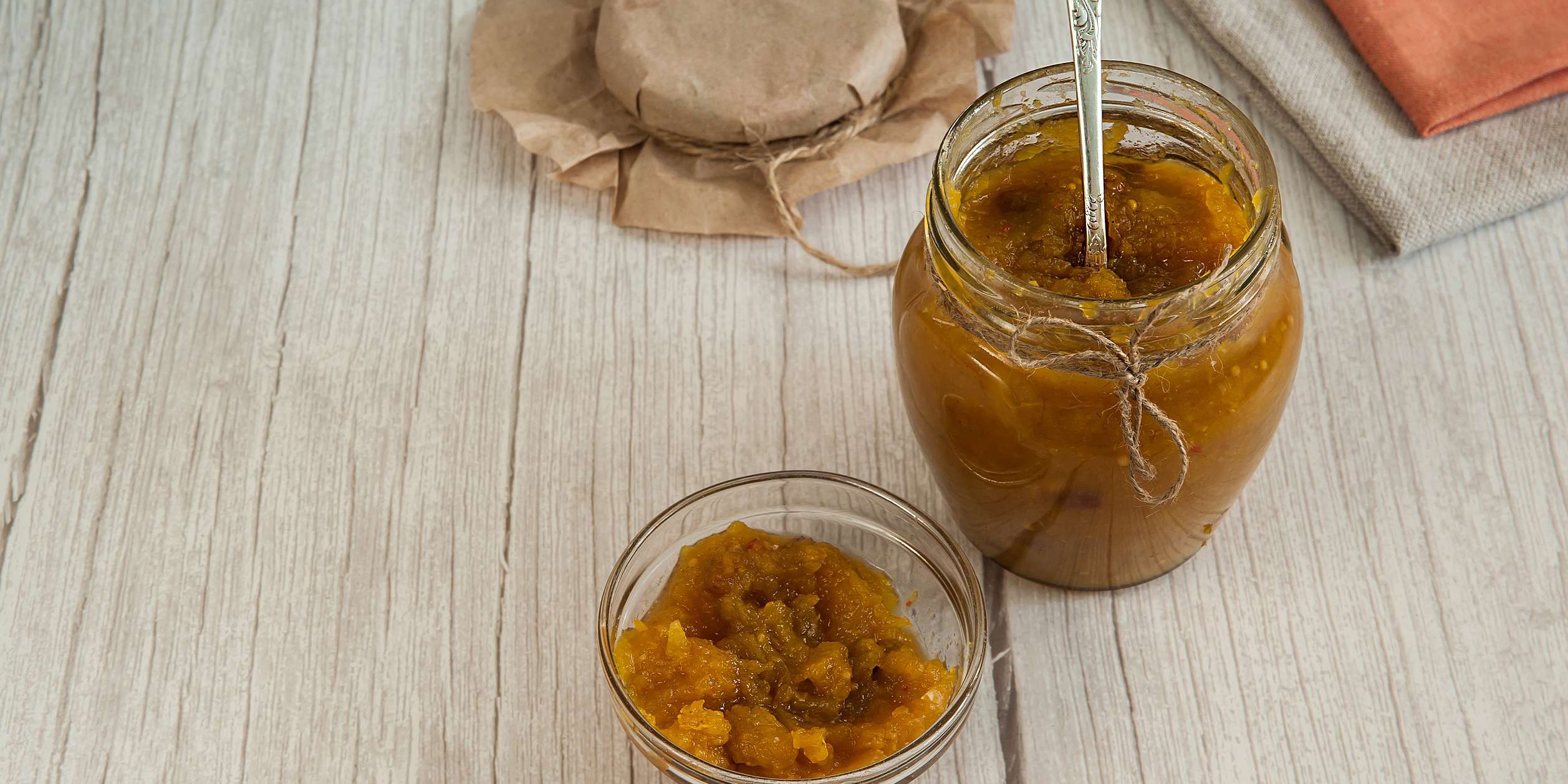 This chutney is a sweet treat with a shortened fermenting period. Great for first-timers and skeptics alike!
Ingredients
| | |
| --- | --- |
| 3 large | Peach (peeled, pitted, cut into quarters) |
| 1 tsp | Cinnamon |
| 2 tbsp | Granulated sugar |
| 1/2 cup | Raisins, seedless (sultana) |
| 2 tsp | Sea salt |
| 1/4 cup | Whey, acid, fluid |
| 1 tbsp | Water (as needed) |
Instructions
1. Chop the peeled peaches and toss them into a medium-size bowl. Add all of the remaining ingredients except for the water. Toss with a wooden spoon, and smash the mixture a little to make it juicy.
2. Let them sit in the bowl on the counter, covered against insects, for about 10 minutes.
3. Scoop the chutney into a clean quart jar and if the liquid does not cover the top of the chutney, stir in a little water until it is all covered. Seal the jar with an airlock lid.
4. Set the jar on the counter and let it ferment there for about 2 to 3 days, or until it is nice and bubbly.
5. Take off the airlock lid, put on a regular lid and band, and place the chutney in the refrigerator until you are ready to use it.
Enjoy!
Nutrition Facts
Per Portion
Calories from saturated fat
0.4
Polyunsaturated Fat
0.1 g
Monounsaturated Fat
0.1 g
Dietary servings
Per Portion
Energy sources
Notes:
Nutritional Highlights:

Fermented Foods
Can be beneficial to support the immune system, reduce inflammation, help with blood sugar control, and support a healthy microbiome.