1. Cut the stalks from the fennel bulb, then snip off the fennel fronds/leaves from their stems and chop them very finely. Add these to a medium size bowl and then add whatever additional greens and fresh herbs, all finely chopped.
2. Sauté the onions over low heat in 1/4 cup olive oil until soft and almost translucent. Add the fennel fronds/leaves, greens, herbs and salt to the pan. Stir well to combine all ingredients and warm filling over low heat for just 5 minutes to release the oils and aromas of the fennel and herbs and wilt the greens, not cook them. Set aside.
3. In a large bowl, mix flour and salt =well to combine and add remaining dough ingredients, stirring until ball forms. Knead for about 4-5 minutes until ball becomes smooth.
4. Pinch off 1/3 cup of dough from the whole piece. Roll each 1/3 cup of dough into a ball on a floured surface. Flour your rolling pin and roll out each ball into a thin circle.
5. Add approx 1 rounded tablespoon of fennel filling to the center of each circle. Gently pinch up the sides of your circle so that you end up with a little bundle.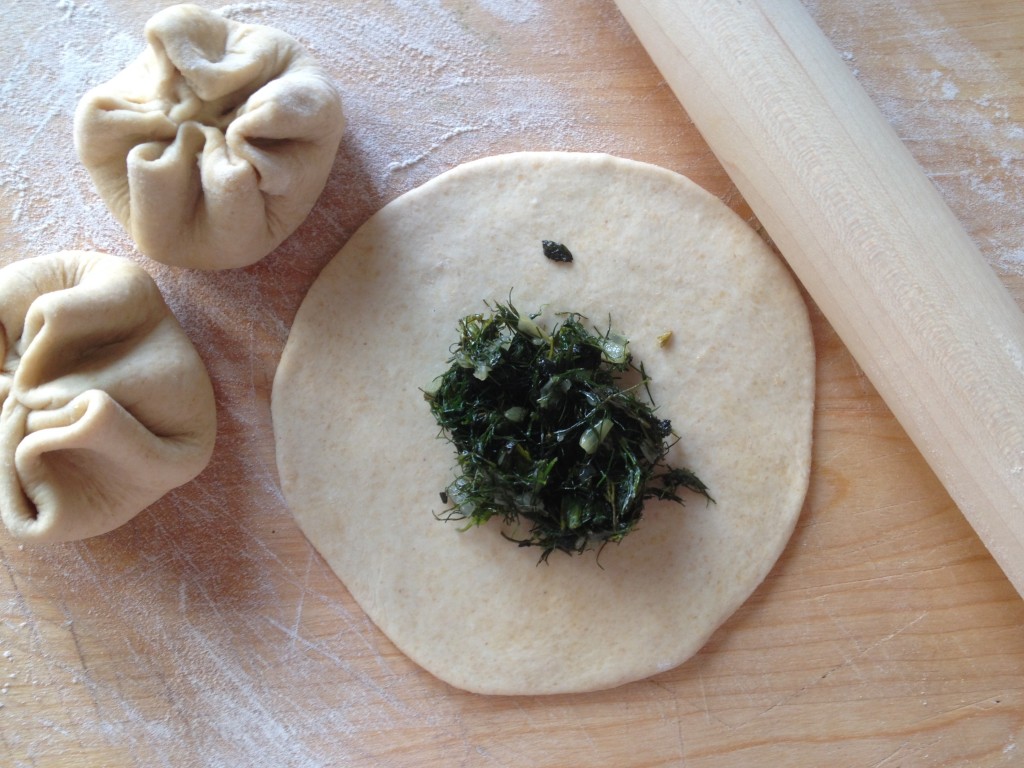 6. Gently punch down the sides of each bundle into the center so that you have a fat pancake of filled dough. Then, again with a floured rolling pin, carefully roll out the fat pancake of filled dough into a very flat circle once again.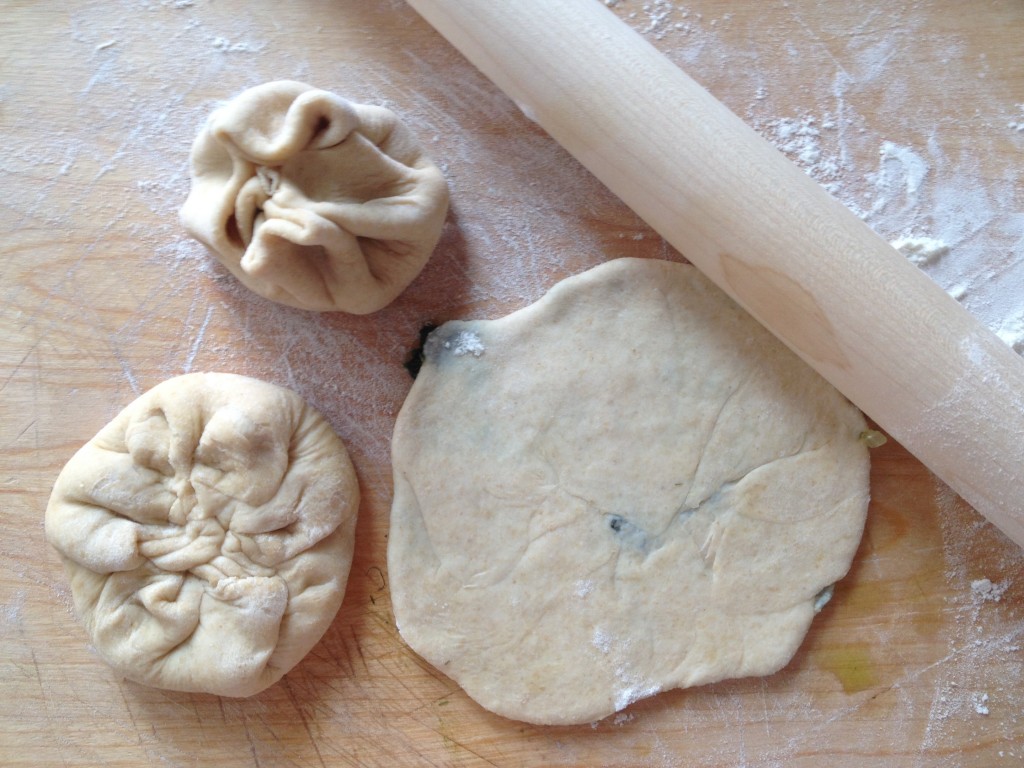 7. Roll out all of your filled bundles and collect on a baking sheet. Now they're ready to either freeze (with sheets of parchment paper between pancakes) or fry immediately.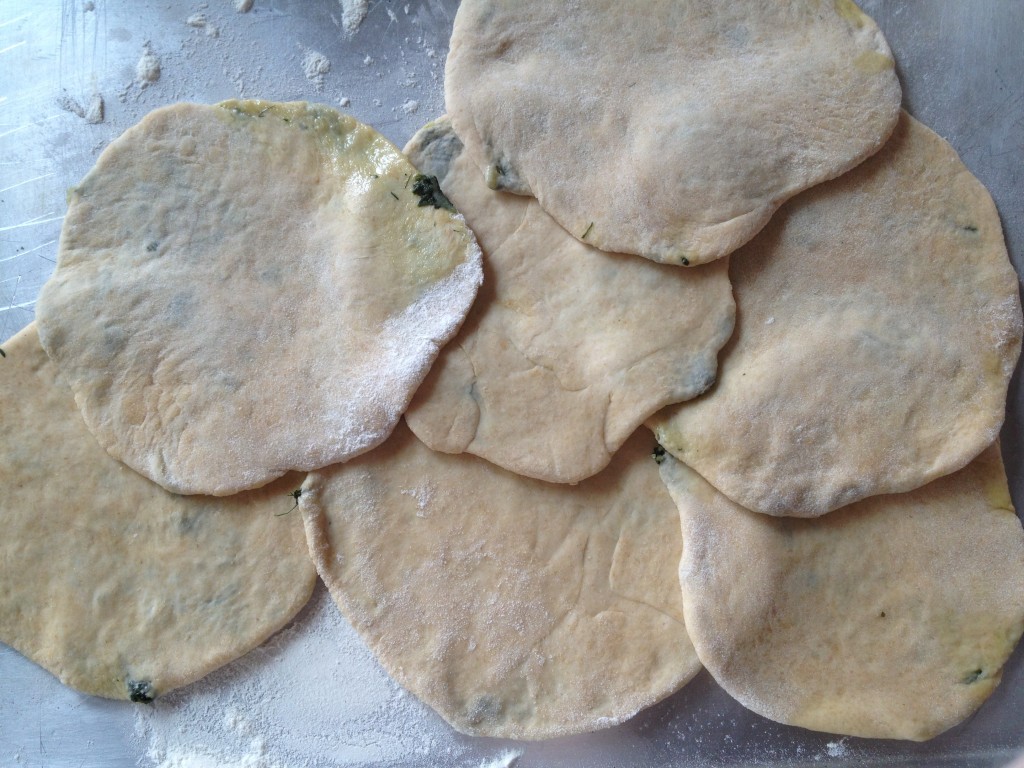 8. Fry on medium high heat on both sides with 1 tbsp grape seed oil per pancake.
9. Garnish with chopped fennel fronds/leaves and chopped thin fennel stalks. Enjoy warm or at room temperature.