Marinated Roasted Beets
5
70
155
Ingredients
Minutes
Calories
Prep
Cook
Servings
10 min
1 h

4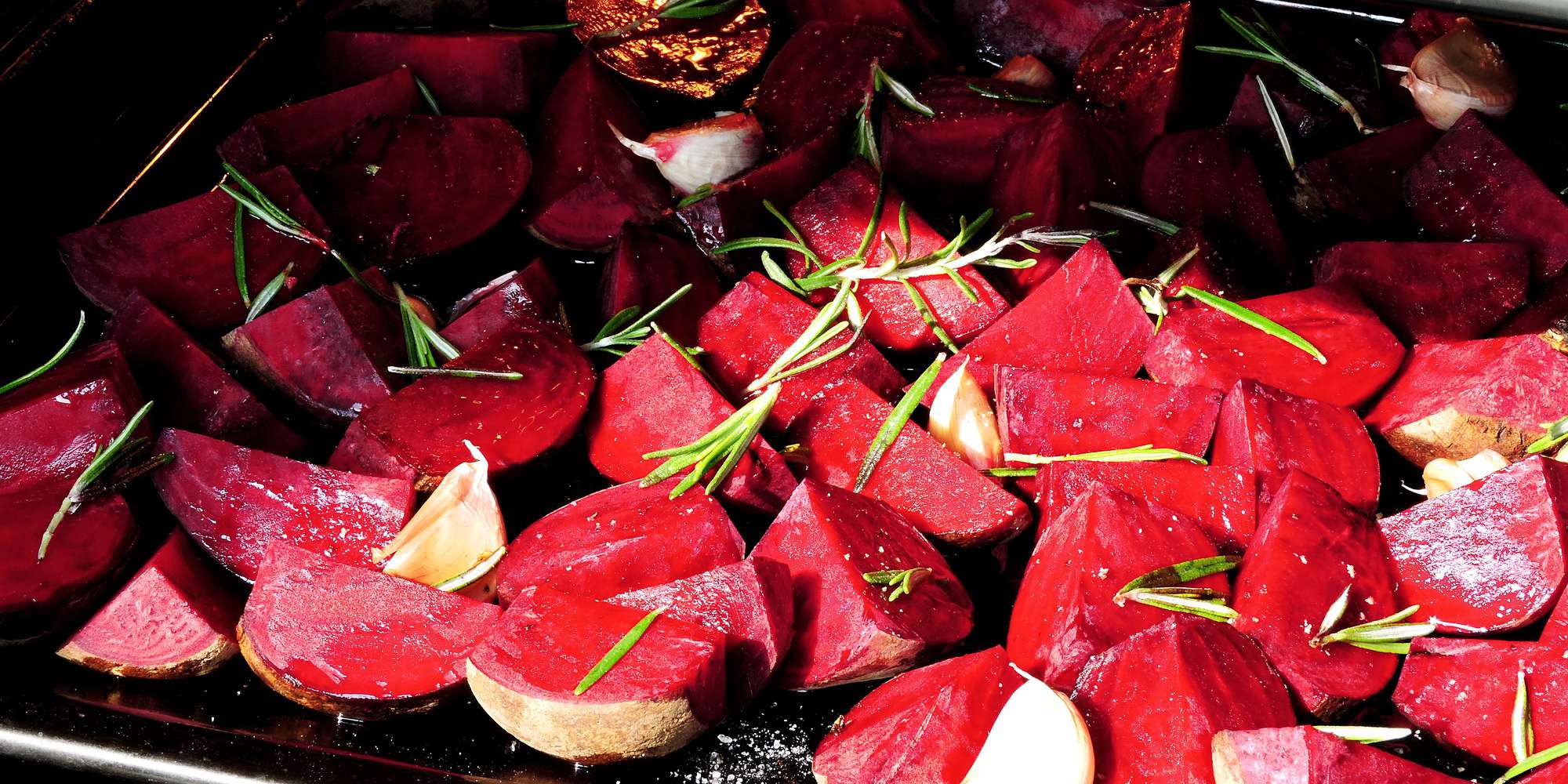 Whenever beets show up at the market, I always prepare them using Alice Water's recipe for lightly pickled beets from Chez Panisse Vegetables.
Ingredients
| | |
| --- | --- |
| 6 beet(s) | Beets, raw (medium sized; try to shoot for the same size so they'll cook for the same amount of time) |
| 1 pinch | Kosher salt |
| 1 dash | Black pepper (freshly ground) |
| 2 tbsp | Balsamic vinegar |
| 3 tbsp | Extra virgin olive oil |
Instructions
Heat the oven to 400°F with the rack in the middle.
Wash and trim the beets so the stems are about ½- inch and the roots about 2 inches or less.
Place the beets into a single layer in a baking dish and add an inch of water. Cover the container with a heat-safe lid (or aluminum foil) and pop it in the oven for about an hour or until the beets are easily pierced with a knife (~45 minutes for the little ones, ~75 minutes for the big ones).
Cool the beets before slicing off the tops and long tails and peeling the skins and long tails.
Chop the beets into bite-size pieces and season to taste with salt, pepper, and a liberal splash of balsamic vinegar.
Marinate the beets for at least 30 mintues, stirring once or twice, before adding a generous glug of extra virgin olive oil.
You can store the beets in a sealed container in the fridge for up to a week.
Nutrition Facts
Per Portion
Calories from saturated fat
13.1
Polyunsaturated Fat
1.2 g
Monounsaturated Fat
7.5 g
Total Carbohydrate
13.2 g
Dietary servings
Per Portion
Energy sources
Notes:
Beets
contain nitrates and pigments that may help to lower blood pressure and increase athletic performance!