Nourish Dust
4
5
52
Ingredients
Minutes
Calories
Prep
Cook
Servings
5 min
0 min

12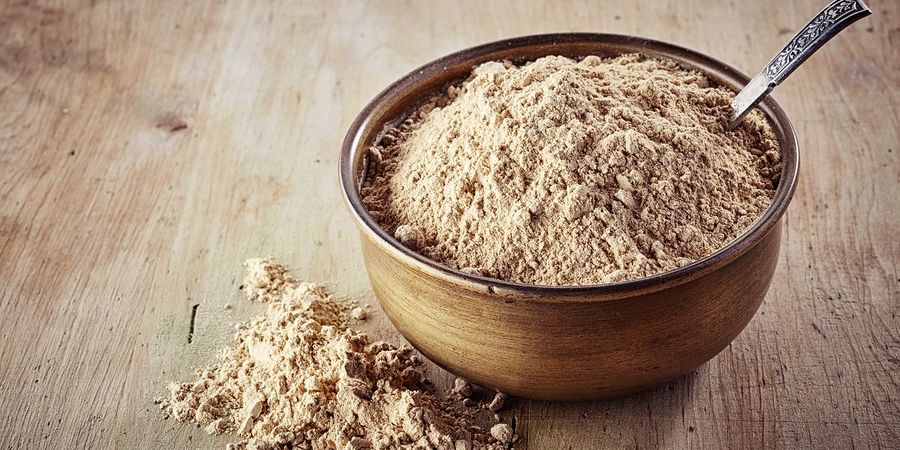 A nutritional dusting to add to your favorite foods!
Ingredients
| | |
| --- | --- |
| 1/4 cup hulled | Hemp seeds, shelled |
| 3 tbsp | Chia seeds (or ground flaxseeds) |
| 3 tbsp hulled | Sunflower seeds (ground) |
| 2 tbsp | Pumpkin seeds (pepitas) (ground) |
Instructions
1. In a high powered blender, grind chia or flax, sunflower and pumpkin seeds until a fine powder is made. Add hemp hearts and powder mixture to a mason jar and store in the fridge for up to 1 month.


Notes:
Spices to Season
all spice, anise, cardamom, cinnamon, clove, ginger, nutmeg
Uses
sprinkle on top of an apple with a touch of sea salt and lemon; add to guacomole, add to smoothies, atop salads or sprinkle on yogurt/oatmeal/hot cereals!
Quick Tip
1 serving is 1 tablespoon
Nutritional Highlights
Hemp seeds
are a complete source of protein, they are especially high in omega-3 fatty acids
Chia seeds
are loaded with antioxidants and are a high quality protein
Sunflower seeds
are rich in B-complex vitamins which are essential for a healthy nervous system
Pumpkin seeds
very high in magnesium and fiber
Nutrition Facts
Per Portion
Calories from saturated fat
1.9
Polyunsaturated Fat
1.2 g
Monounsaturated Fat
0.5 g
Dietary servings
Per Portion
Energy sources
Recipe from:
Dr. Salna Smith