One-Pot Quinoa & Chicken Salad
12
40
361
Ingredients
Minutes
Calories
Prep
Cook
Servings
15 min
25 min

4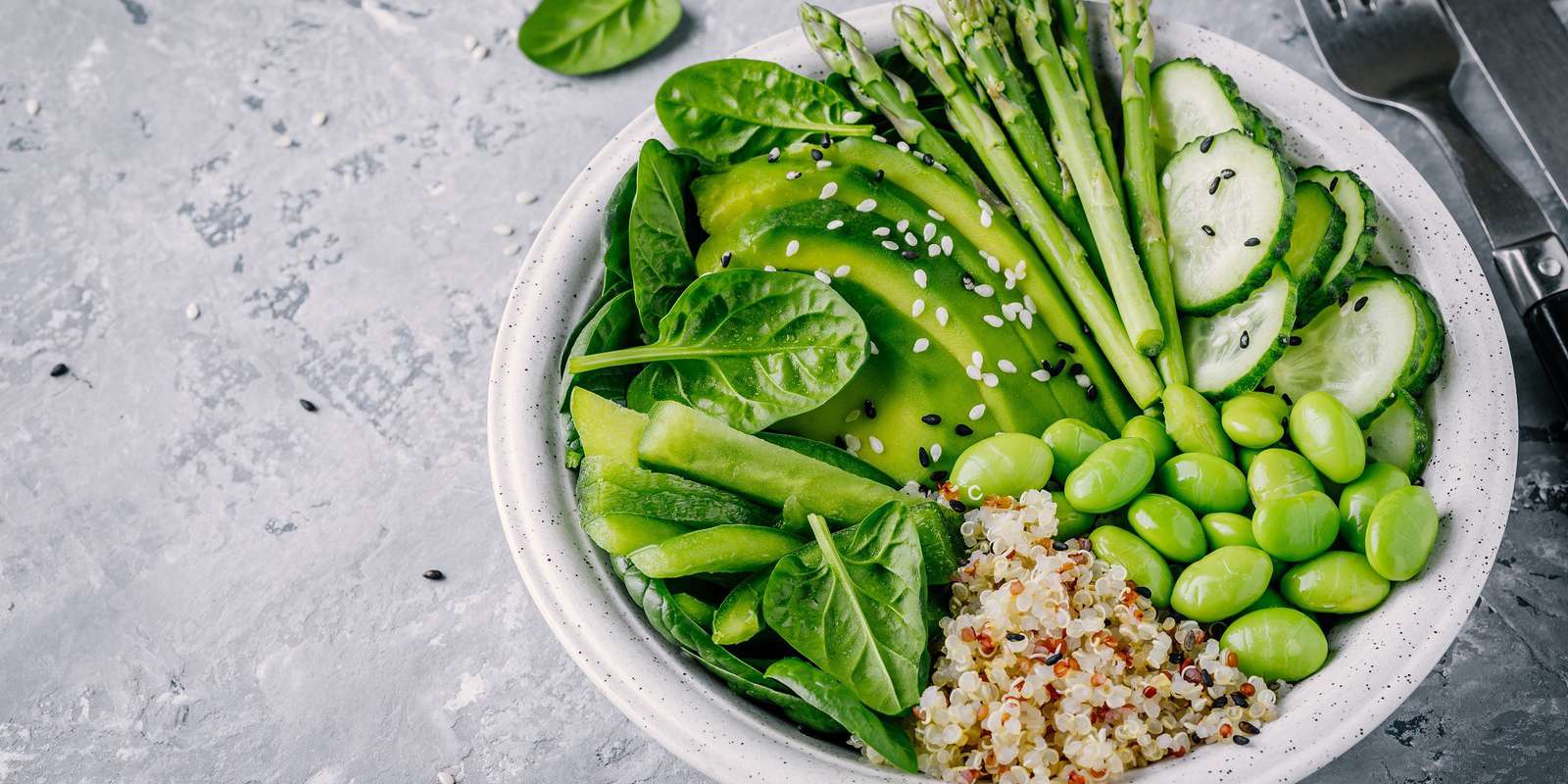 This quinoa & chicken salad is hearty, filling and is made in only one pot!
Ingredients
| | |
| --- | --- |
| 3 tbsp | Extra virgin olive oil (plus extra for serving) |
| 4 stalk(s) | Green onion, scallion, ramp (thinly sliced, white and green parts separated) |
| 1 cup | Quinoa, uncooked (rinsed) |
| 1 breast | Chicken breast, boneless, skinless (halved) |
| 1 tsp | Lemon peel (zest) |
| 1 1/3 cup | Water |
| 454 gm | Asparagus (trimmed, cut into 1-inch pieces) |
| 1/2 cup | Frozen green peas (or fresh) |
| 1 tbsp | Lemon juice |
| 2 tbsp | Parsley, Italian, fresh (chopped) |
| 1 pinch | Coarse salt |
| 1 dash | Black pepper |
Instructions
1. Prep your vegetables according to the instructions.

2. Heat a medium saucepan on your stovetop over medium-high heat. Add olive oil and let warm for about 30 seconds.
3. Add your scallion whites. Soften them by stirring constantly and cooking for about 3 minutes.

4. Add your quinoa, chicken, lemon zest, and the water. Bring everything to a boil and then reduce to a simmer. Cover your saucepan with a tight-fitting lid and cook everything down for about 11 minutes.

5. Once your quinoa has cooked for 11 minutes, add asparagus and peas. Cover your saucepan again with a tight-fitting lid and cook until all liquid is absorbed and vegetables are tender (about 4 to 5 minutes more).

6. Remove the saucepan from heat, and let stand 10 minutes. Shred chicken and fluff quinoa.

7. Add the lemon juice and parsley, season with salt and pepper and sprinkle with leftover scallion greens and drizzle with oil. Serve and enjoy! Keep any leftovers in a tightly sealed container in the refrigerator for 2-3 days.
Notes:
Quick Tips:
Large batch this dish and cook extras, store in a tightly sealed container in your fridge and use as a main dish, salad topper or side throughout the week.

---
Nutritional Highlights:
Whole grains
Grains are an important source of many nutrients, such as B vitamins and minerals. Quinoa is high in protein and fiber, making it a wonderful option for satiety.
Nutrition Facts
Per Portion
Calories from saturated fat
18
Polyunsaturated Fat
2.8 g
Monounsaturated Fat
8.5 g
Dietary servings
Per Portion
| | |
| --- | --- |
| Grain | 2.1 |
| Meat | 0.6 |
| Meat Alternative | 0.2 |
| Vegetables | 2.2 |
Energy sources