Spinach and Bell Pepper Omelette
8
15
223
Ingredients
Minutes
Calories
Prep
Cook
Servings
5 min
10 min

2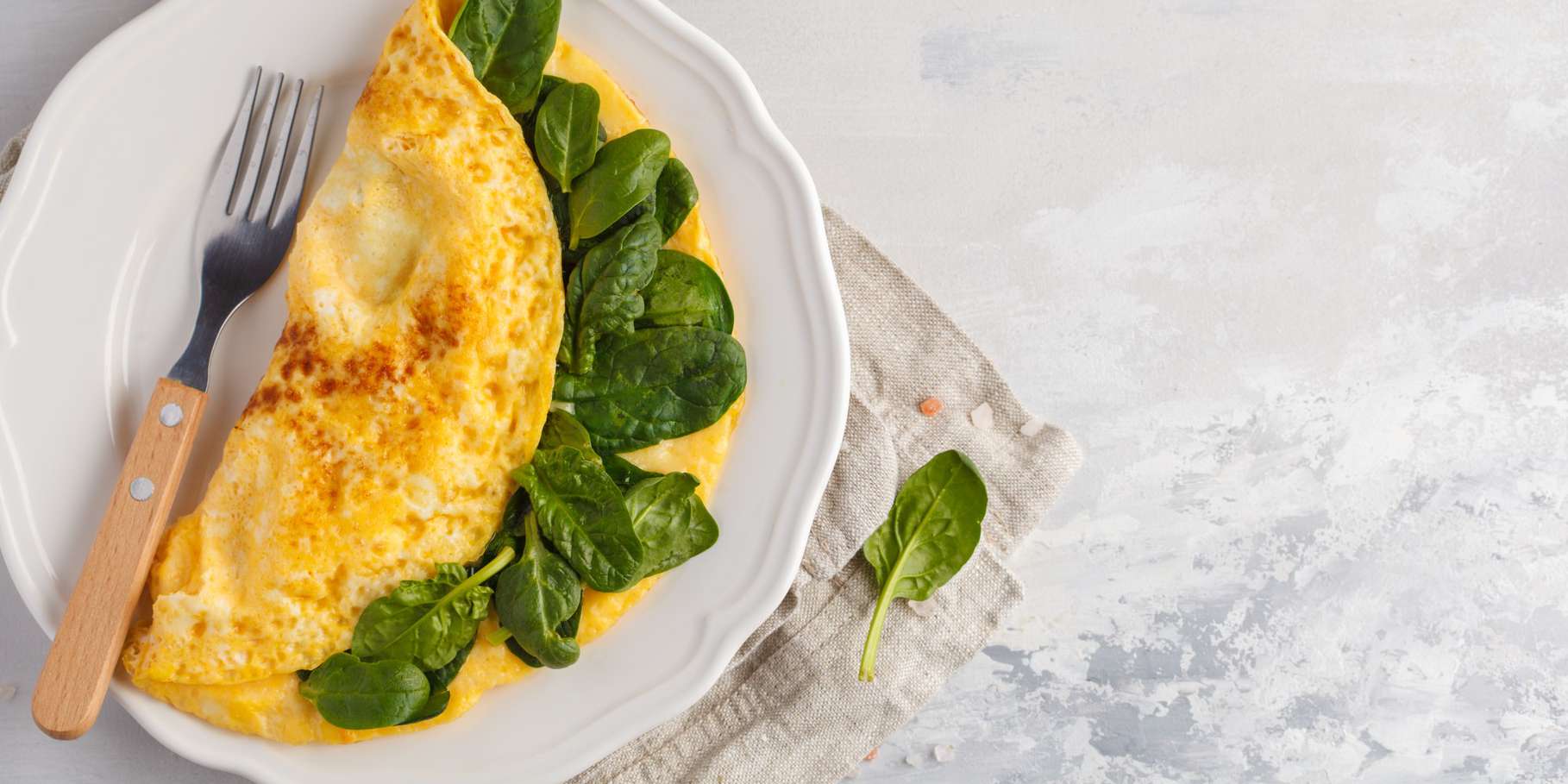 A delicious and nutritious breakfast omelette! High in antioxidant veggies!
Ingredients
| | |
| --- | --- |
| 2 large egg | Egg (scrambled) |
| 2 tbsp | Olive oil |
| 1 1/2 cup | Spinach (washed and torn into pieces) |
| 1/2 medium | Tomato (chopped) |
| 1/4 cup chopped | Green bell pepper |
| 1/4 cup chopped | Red bell pepper |
| 1 tbsp | Dill, fresh |
| 1/4 tsp | Salt and pepper |
Instructions
Heat oil in a small skillet over medium heat
Scramble the eggs with the dill and some salt and pepper (to taste)
Pour eggs onto the skillet, swirling to spread
Wash and pat dry your spinach, tomato, and peppers. Chop spinach and dice your tomato and peppers into small pieces
Arrange your diced veggies around on the eggs, then the spinach, spreading it out evenly across the eggs
Place a lid over the eggs and cook for about 3-5 minutes, until the eggs begin to pull away from the pan and appear cooked around the edges.
Gently ease the omelette off the skillet with a spatula, holding the skillet at an angle, carefully flip the entire omelette over. Cook another 3-5 minutes, until the bottom of the eggs, are browned and spinach is wilted.
Notes:
No spinach - You can substitute Swiss chard instead
---
Eggs
are high in protein and omega 3's
Spinach
is high in calcium and magnesium
Peppers
are high in vitamin C, B6 and folate
Nutrition Facts
Per Portion
Calories from saturated fat
32
Polyunsaturated Fat
2.3 g
Monounsaturated Fat
12.2 g
Dietary servings
Per Portion
| | |
| --- | --- |
| Meat Alternative | 0.6 |
| Vegetables | 1.6 |
Energy sources