Ugh. Summer Colds just SUCK. And I woke up with one this morning. It's so easy to let your guard down this time of year.
It's Thrifty Thursdays!! How do I save money with summer cold strategies? Huh? Well, it's simple. DON'T spend a gazillion dollars on supplements. Though tempting, it isn't necessary for the most part. If you've got some Vitamin C leftover from winter then go for it. Otherwise, get yourself some of these foods – or get someone kind to do it for you. You have a cold after all.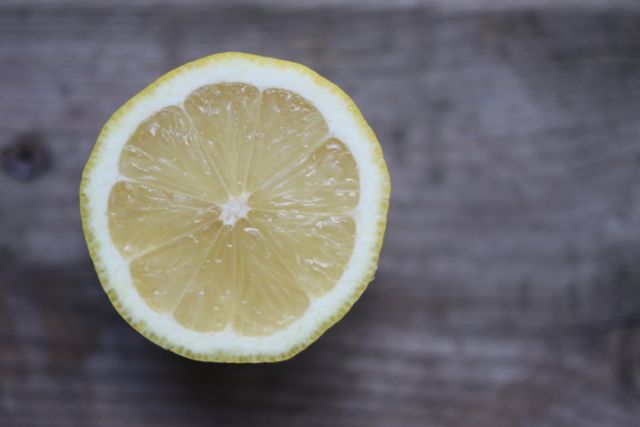 Beginnings of a Lemon Shot
1) Lemon Shots. Not the boozy kind. I've been scouring through my bookmarks to find and give credit to the site that gave this idea. No luck. (If you know PLEASE comment.) These little dandies make you feel better almost instantly. The recipe is simple:
1/2 lemon, juiced (save the lemon half)
1 big ol' clove garlic (chopped up for 10-15 min. to release allicum)
1 Tbsp RAW honey
few dashes of cayenne (as much as you can stand)
Mix it all up and let sit a bit longer for the garlic's sake. Pour into lemon half. Take like a shot. Feeeeeeel the cold just draining from you body. YES!!!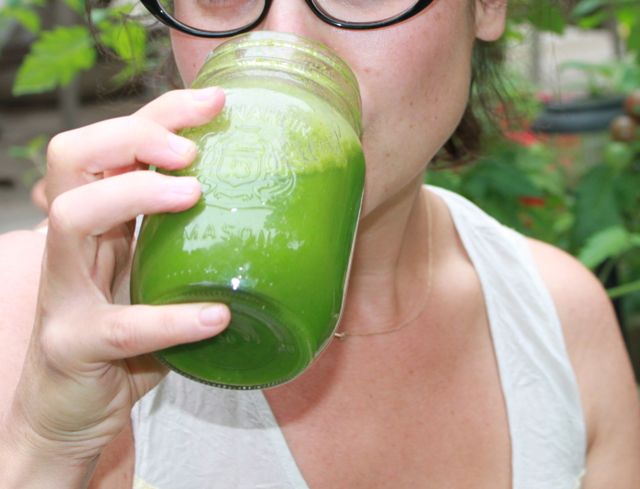 Jus Vert Et I

2) Green Juice with Garlic & Ginger. Oh, it only sounds gross. It's really, REALLY tasting. And JUICING garlic and ginger bring out their awesome, cold-fighting qualities. Many of you may not agree that juicing is thrifty. However, at this time of year it is. I can BET you have some veggie stuff just WAITING to be composted. With such an abundance – never waste it if you can juice it. This is MY cocktail of choice for today:
1/2 cucumber
1-3 cloves garlic
1-2 inch chunk ginger
1 apple
2 celery stalks
1/2 cup or so fresh pineapple
handful fresh mint
2 romaine leaves (or any leafy green in abundance)
1 lemon or lime, peeled
Juice away. Drink immediately. Repeat when necessary.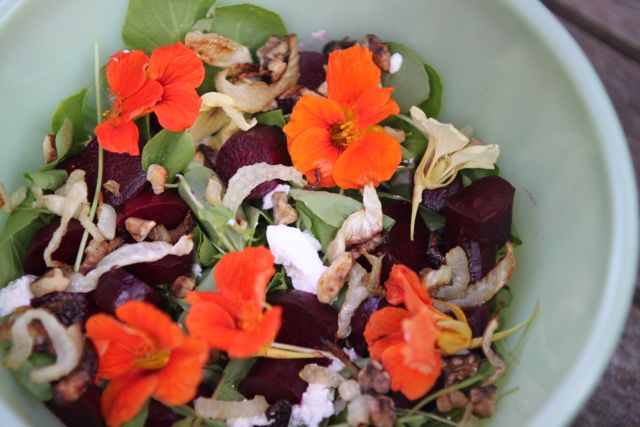 Light Salad with Garlicky Dressing
3) Eat Food High In Vitamin A, C, D, Zinc, Antioxidants. Also eat foods that are Light and Easy To Digest (soups, smoothies, fresh juice, salads, fish), Simple (so you can mostly relax), and Not Processed or full of Immune-Harming Sugar.
Vitamin A: cayenne, apricots, cantaloupe, sweet potato, liver
Vitamin C: kiwi, papaya, tomatoes, lemons, (oranges & grapefruits can actually make you more congested – beware)
Vitamin D: shittake & button mushrooms, fish
Zinc: pumpkin seeds, oysters
Antioxidants: berries
All the foods above would make a great soup or soup broth or salad. But keeping it simple is key. Now go eat some garlic and have a nap. Feel better!! xo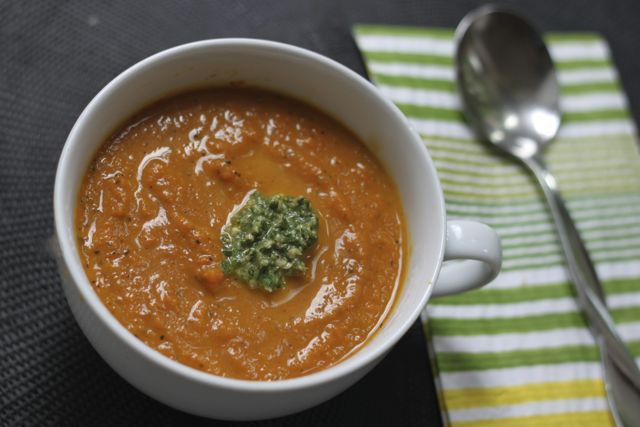 Simple Soup with loaded immune-fighting veggie broth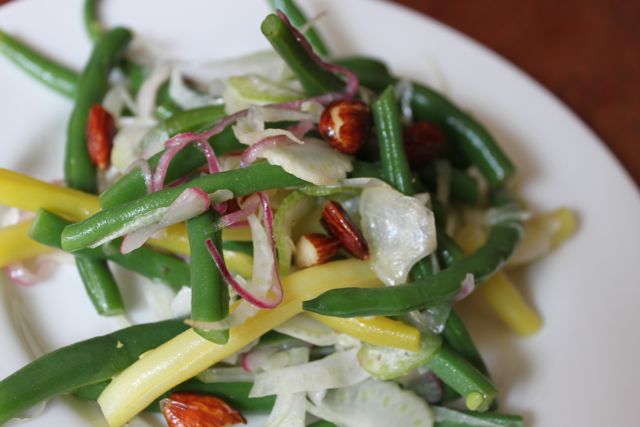 Green Bean & Fennel Salad