If you're following along Baby's First Meal Plan (it's basically 4 weeks of meal plans for your 6 month old baby), this should really take the guess work out of what and how much to prepare.
If you haven't already done so, register --> here <-- to get the full Baby's First Meal Plan PDF with baby's development and how to make meal work with breastfeeding, bottle feeding, and naps.
Week 2
This week we will still have 1 feeding per day and introduce another 2 foods.
Keep your nursing or formula schedule the same.

Start getting more creative with mixing and matching foods baby already likes. Feel free to prepare the same amounts, but play around with the ratio of purees.

Keep working at gently guiding your baby towards their own schedule by having a regular wake up time and first nap. In the companion PDF for Baby's First Meal Plan we talk about how it's super beneficial to track your baby's wake up times, naps, feeding, and meals. You'll be surprised to see that even though their schedule might seem a bit erratic, there's usually always a pattern.

This week, your challenge is to batch cook some of the purees your baby enjoyed and freeze them to use later on. You can have a peak a my recipe on how to batch cook various fruits and vegetables.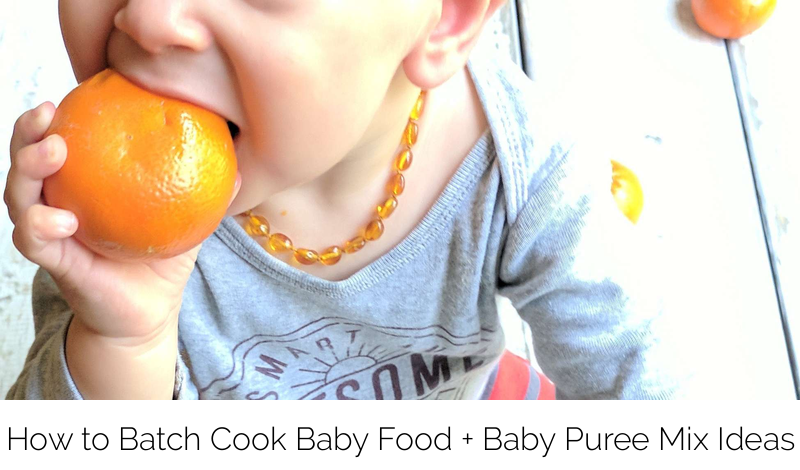 Resources
Make sure you download the companion PDF here.
Join the Facebook community for extra support for me and other amazing moms!
View the week 2 meal plan