Today is gorgeous. And hot. It's getting closer to the end of the school year. And we are anxious now. THIS is the time we most enjoy the sunshine…when darkness first gives way…in late Spring. But it's also the time to be more cautious. Our baby skin has not been exposed all winter. This doesn't just mean the end of making school lunches for two months. It also means we have to be aware of sun exposure and STAYING HYDRATED.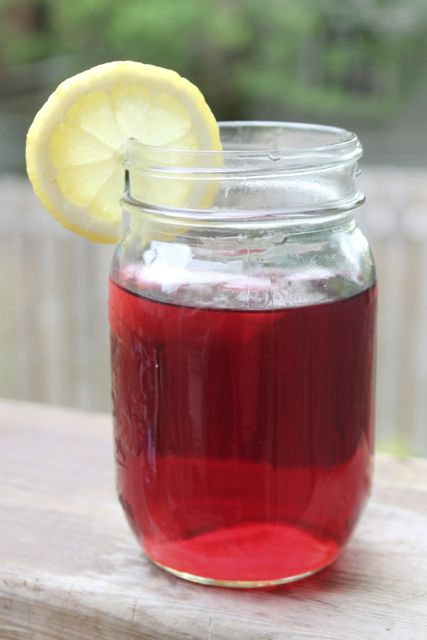 Hibiscus Iced Tea
Don't forget to drink LOTS OF WATER.
It's important to remember something as simple as a water bottle. The last thing you want to resort to is an over-priced, cheap-plastic, bottle of questionable water. Or worse – nutrient-deficient sodas and junk-food juice. (A treat is fine but should not be your child's main liquid source.)
Below is a recipe for a hydrating summer treat, along with some other yummy beverage suggestions…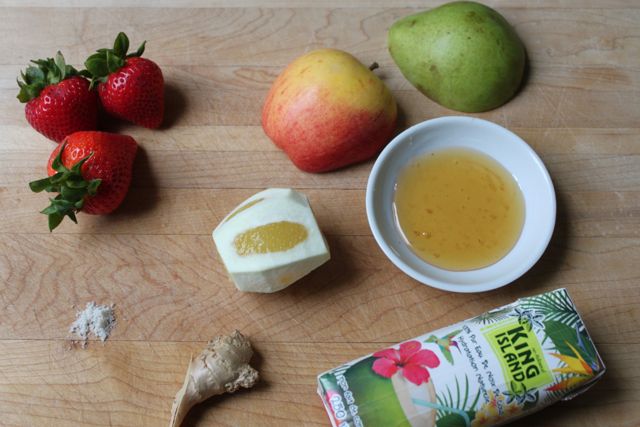 Hydrating Elixor Goods
It's so easy to get carried away in the sun. Sometimes a big drink of water just doesn't do the trick. It certainly doesn't if you or your little ones are recovering from a gastro-intestinal flu – or sun stroke. Coconut water has the perfect balance of electrolytes. Be gone nasty Gatorade – you will never feel like drinking it again. If you aren't fond of the flavour of coconut water it is easy to mask in any sort of smoothie.
This is MY favourite way to drink it. Even without the coconut water the balance of salt and honey make this a refreshing and rehydrating beverage. I've included ways to make it "kid-friendly" and "grown-up-happy".
Rehydrating Elixor (or Ginger Lemonade)
2 cups pure Coconut Water or filtered water or combo
1 peeled, Whole Lemon
1 Tbsp Raw Honey (add 2-4 Tbsp for kids, if desired)
a pinch or two of Himalayan Sea Salt
a hunk of Fresh Ginger (omit if making for kids)
half a Pear or Apple
a few Fresh Berries (strawberries & blueberries sweetest)
Blend well. Strain and drink. Blend with a few ice cubes for a colder elixor.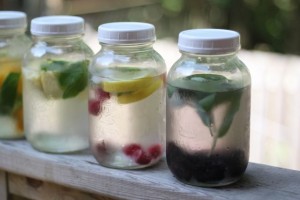 Spa Water: naturally flavour yourself
There are more ways than this to stay hydrated. Here are a few more suggestions:
Green Juice or Fresh-Pressed Juices
Spa Water (pictured above)
Herbal Iced Teas
Blended Fruit & Ice Smoothies
Homemade Popsicles
Water Kefir Grains
Enjoy your sunshine-Vitamin D-time!!
xo