It's that time. Time to eat foods for winter immunity.
Fall is such an incredible time. Its abundance is overwhelming. And it kind of incorporates elements of each season…the sunny days remind us summer is still lingering…the chilly wind gets us gradually accustomed for the cold to come…and the growth and renewal, with school going back, reminds us of spring — the other transitional season.
It's also the easiest time of year to let your guard down. With all the high stress, it's windy nature creeps in — and I'm not just talking weather here. In Ayurveda, this is Vata season — and that anxious feeling in the air is pretty normal. Whether it's knowing the inevitable cold IS going to happen and you must be prepared for it, or it is simply the craziness back-to-school brings.
With all the madness going on, eating properly is more essential. This isn't just because it keeps stress levels down, or keeps you grounded when eating seasonally. It's also going to help build you immune system for an incredible winter. Because we all know what getting sick does — it's inconvenient and feels terrible.
Getting sick, or letting yourself get sick, isn't always ALL bad. It's an important time out and a way to build immunity against bad bugs. Having a strong immune system not only helps prevent as much illness — but it makes healing happen much quicker.
Food is pretty powerful when it comes to healing and building. If you're trying to build your immune system up for a winter, try incorporating foods for winter immunity into your family's life — sooner rather than later.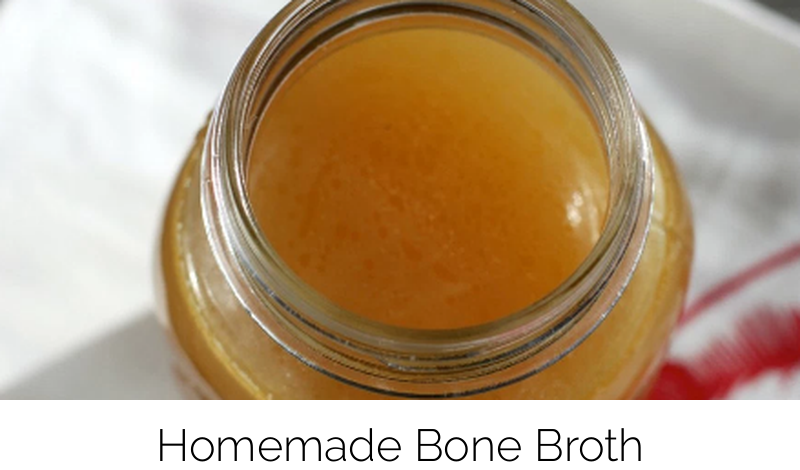 Foods for winter immunity: Bone Broth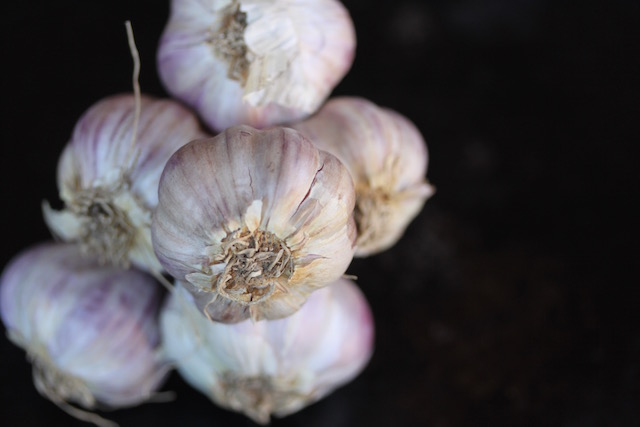 Foods for winter immunity: Garlic
Top 7 Foods to Eat for a Rockstar Immune System — or Foods For Winter Immunity
1) Garlic: I take a serious dose of this whenever I'm coming down with something, but it's ALSO something we regularly eat in everything. Heck, I even throw it in my green juice (when it's the right time of year to drink it).
2) Bone Broth: This is an absolute staple in our house in the winter. Chicken Noodle Soup cure? Not just kah-kah.
3) Cod Liver Oil: Okay, it IS technically still a food — even if you have to purchase it in a bottle from a health food store. But cod liver oil is beautiful for its high Vitamin A & D benefits — high in both, which help guard your system. The fermented version is EVEN BETTER!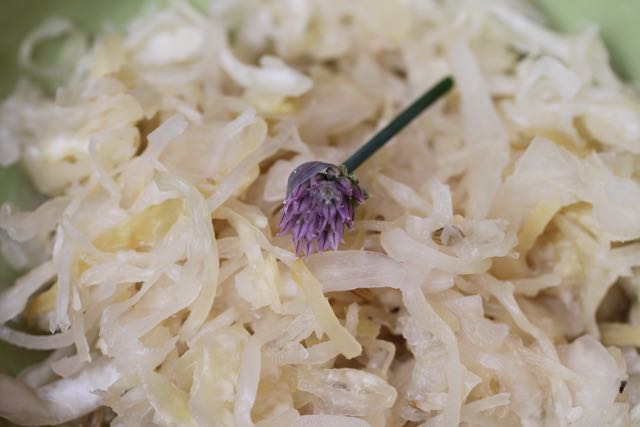 Foods for winter immunity: Sauerkraut and Lacto-Fermented Foods
4) Lacto-Fermented Foods: Gut health is extremely important when building your defence system — because a lot of it lives there. Get your family introduced to lacto-fermented veggies and cultured drinks. I even pour a little kosher pickle juice into a lot of my kids cooled-down food. They don't even notice!
5) Grass-Fed Meat / Liver: Whaaaat? A nutritionist recommending beef? Well, the grass-fed variety is incredibly nutritious, high in minerals and good fats that protect the immune system, and are easier to digest then the corn-fed or commercial variety. And liver is SUPER high in Vitamin A & B's. It's practically a superfood. Not EVERYONE digests meat well, and not all the time. But if you are eating meat anyway, then the grass-fed variety is what you need to BUILD the good stuff. It also contains fat that doesn't have a detrimental effect on the body, contrary to what we've been made to believe, and is good for insulation.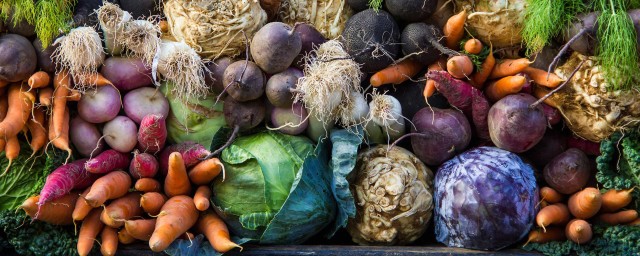 Foods for winter immunity: Seasonal Fruits and Vegetables
6) Fruits and Vegetables (sourced fresh and local): OF COURSE! Loaded with minerals and vitamins and anti-oxidants (some higher than others) — eat raw and cooked. (Cooked this time of year help the grounding qualities they posses and make them easier to digest.)
7) Mushrooms: Then there are these guys! They have incredible immune building and boosting qualities. And some varieties are really the only decent source of plant-based vitamin D.
So now…the bad news…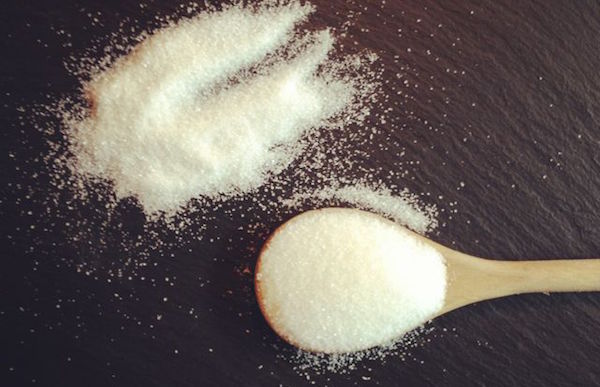 Foods for winter immunity: AVOID SUGAR!!!!!
A word on Sugar: Everybody knows this addictive substance wrecks havoc on the body in more ways than one. But your immune system takes one serious blow when you eat too much. Especially if you are in the process of fighting something.
Funny enough, when you are coming down with a bug, you often crave sugar. This is when you can take advantage of the delightful apple and pear season — throw them in a slow cooker (without peeling) and they become even sweeter as sauce. Fall raspberries and ever-bearing strawberries are still around — and often sweeter this time of year. Raw honey has medicinal qualities and a teaspoon will go a long way when you're craving something sweet. (It's also wonderfully soothing to the throat.)
Did you find this useful? Click here to learn more about the Healthy Eating Bundle.
In other words… Need some guidance to get your immune system where it needs to be with food, while working on some well deserved self-care, easing that tense digestive system, and doing it in a way that's not going to stress you out MORE or break the bank?
Have a peak inside my FREE 3-Day Mini Dump, designed for all seasons, but taking your immune system into particular account. A 3-day food cleanse — that's almost NOT a "Cleanse". I think you'll be surprised and delighted by how different it is than every other cleanse out there. And follow this simple guide to incorporating more of the YES foods in this fall, and your winter will thank you.
It won't be free for long…so snag it while you can.
If you DO get sick…read on for my Top 5 Ways to Beat a Winter Cold — and it includes this very delicious recipe for a cold buster tea that kicks ass.
I'd love to hear your go-to's for keeping healthy through the cold months. Please share below. After all…we're in this together.
Sara xo