Here is a list of what is in season in October in Ontario and what you can do with all of these choices!
Apples
Apples are diverse and great paired with many other ingredients. Put them in a squash and apple soup; baked in a strudel; mixed in a delicious apple crumble; tossed in an apple and sprout salad with walnuts; or baked in an apple and potato rösti.
Beans
Green beans are also quite versatile and are in the same family as pinto beans and kidney beans. They differ in that they are picked early in harvest to maintain the edible shell. Unlike their related legumes, they are not dry and can be enjoyed raw.
You can also find string beans in yellow and purple colours – also known as wax beans. When selecting beans – ensure that they are vibrant in colour and firm; avoid the limp ones.
As a rule of thumb – follow these food preparation techniques for your fruits and veggies – You can enjoy string beans raw in a salad or squeeze lemon juice on them and enjoy them on their own.
You can steam or boil them. To preserve their nutritional content – steaming is preferred over boiling. The size of the bean will determine cooking time. The bigger the bean – the longer it takes to cook. Steam on a rack between 2-5 minutes.
You can saute or roast your beans. If sautéing – be sure to blanch them first to preserve their colour. When roasting – be sure to drizzle with your favourite oil – add a dash of salt with pepper or herbs such as dill, rosemary, or thyme.
Beets
Beets are quite flavourful this time of the year – and generally do not need much embellishment. You can serve them plain on a plate or in a salad. You can coat warm beets with lemon juice and agave nectar or grate with other roots such as a beet-red cabbage slaw.
Broccoli
Broccoli can also be prepared in a variety of ways and goes with many herbs and spices. The best pairings for broccoli are with basil, chives, curry, dill, garlic, ginger, marjoram, oregano, red pepper flakes, rosemary, sage, tarragon and thyme. Be sure to not overcook – prepare until the broccoli is firm to touch and is bright green.
Cabbage
Cabbage has a mild flavour and does benefit from the addition of flavourings. Try pairing cabbage with fennel, caraway, garlic, ginger, marjoram, mint, parsley, nutmeg, coriander, or chives. Cabbage is great in soups, slaws, stir fries, and stuffed cabbage.
Carrots
Carrots are naturally sweet and pair well with mild and strong flavours. Use basil, cinnamon, coriander, cumin, curry, dill, fennel, garlic, ginger, mace, nutmeg, paprika, parsley, rosemary, sage, and thyme. Try preparing carrots in a warming carrot-ginger soup, roasted carrots with thyme and rosemary, curried carrots with pistachios, or a coconut and carrot salad.
Cauliflower
Cauliflower is very mild and will take on the flavour of whatever you are cooking it with. Cauliflower pairs well with many herbs and spices. Try sautéing cauliflower in a sweet and sour flavour combination, in aloo gobi, spicy orange and cauliflower cous cous, or do mashed cauliflower (or half and half) with potato to moderate your starch for a meal as well as to boost your vitamin C intake!
Celery
Celery has a mild and grassy taste. It pairs best with allspice, basil, coriander, fennel, marjoram, nutmeg, paprika and thyme. Add celery in stir fries for a crunchy texture; turn celery into soup; add in soups and casseroles, enjoy celery raw with a soy or nut butter, hummus, or a yogurt-based dip!
Corn
Corn has a sweet and mild taste and pairs best with bright herbs and hot flavours. Pair corn with dill, basil, rosemary, thyme, garlic, cilantro, sage, and paprika. Try roasted kale and corn stir fry; Mexican corn on the cob; Thai chili-lime corn on the cob; Or corn, mango, and coriander salsa.
Cucumber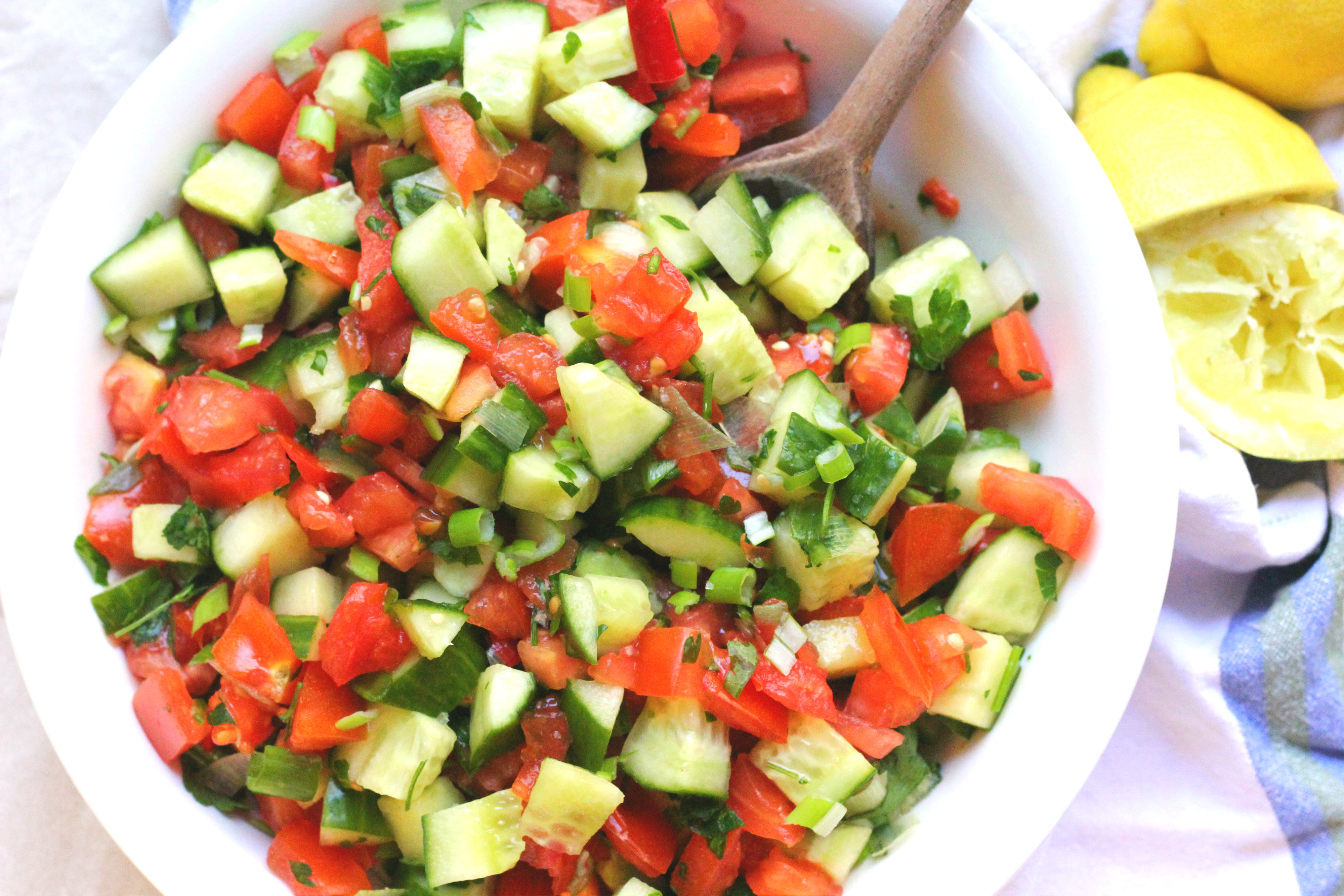 Cucumbers are mild and watery. Cucumbers go well with mild, strong, or hot and spicy flavours. Prepare cucumbers with basil, chives, dill, coriander, parsley, tarragon, rosemary, mustard, garlic, and mint. Prepare cucumbers in a feta and tomato salad, in tabbouleh, or in a cold cucumber and dill soup.
Eggplant
Eggplant is rich and hearty on its own, and is loaded with fibre – making it a great choice for heart health and blood sugar control. Eggplant is even better when paired with bold flavours. Combine eggplant with basil, garlic, ginger, oregano, parsley, cilantro, curry, mint and sage.
Try eggplant as a starter grilled or cut julienne style and baked like French fries. Try eggplant in a soup and salad such as with white beans and fresh figs. Use as a noodle substitute in lasagna. Toss in a stew and combine eggplant, zucchini, carrots, potatoes and cauliflower with the fragrant spices of curry, ginger, garlic, coriander, cumin and garam masala and top with chickpeas. Form into patties or balls for eggplant burgers – pair with a horseradish sauce. Utilize as a topping such as an eggplant, mushroom, and pesto pizza!
Grapes
Grapes are refreshing and sweet. Pair with other fruits such as blackberry, lemon, melon, orange, pear, raspberry, and strawberry. Spice-wise – grapes go great with cinnamon, mint, peppermint, and rose water. Pair with your favourite cheese! Edam goes great with red grapes and asiago – because of its pungent flavour – goes great with tart grapes.
Tip – grapes are lower in fibre than other fruits such as berries and oranges. Combine the two together for a fruity snack that is also high in fibre. When paired with cheese – the protein in cheese lowers your body's glycemic response to this snack which enables you to regulate your blood sugar levels better.
Lettuce
Pair greens with basil, bay leaf, coriander, garlic, ginger, red pepper flakes, marjoram, oregano, nutmeg and rosemary. Add these to your favourite oil for a heart-healthy salad dressing.
Onions
Onions are versatile and when cooked slowly – their natural sweetness is brought out. Pair onions with basil, thyme, sage, oregano, or tarragon.
Pairing onions with basil is great – because basil can be grown indoors all winter long and added to your onion-based dishes. Heat basil in oil, add the onions, then add a dash of cut up basil at the end for an extra punch of flavour. Add thyme to an onion quiche or an onion-flavoured bread; you may have an abundance of sage in early spring dried up from the previous season – use in baked or grilled onions; oregano is strong – and goes well with caramelized onions or in a beef stir fry; tarragon is flavourful in onion and egg dishes.
Pears
The great thing about pears is that they store well and do not spoil quickly when refrigerated. Start your morning off with a pear and pineapple smoothie or Bartlett pear muffins. Snack on pear hummus with carrots and celery or with crackers and baked pita triangles. Glaze your pork chops with honey and pear chutney – have with a pear-fennel salad. Replace your usual pizza toppings with sliced pears, caramelized onions and brie. Add herbs and pear to your glazed holiday turkey and serve with a pear salad. End your meal with tropical hisbiscus poached pears that are a great ending to a fall or winter supper.
Peppers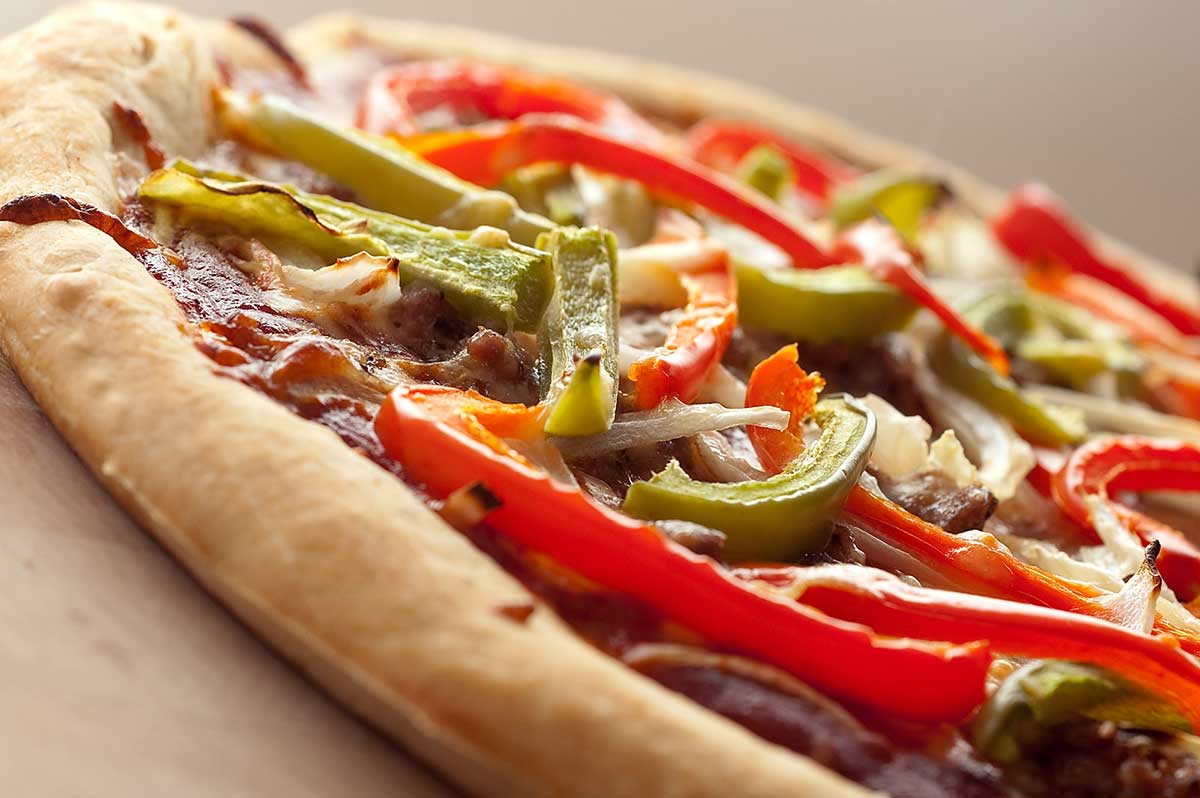 Peppers are sweet or hot, delightful, and colourful. They pair well with most herbs and spices. Add peppers to your favourite kabobs; get one of each colour as it is appealing to the eye and will give you more nutrients. Add chopped bell pepper to your favourite tuna or chicken salad for extra crunch. Puree peppers and stir into hummus. Add to stir fries. Toss in a frittata or serve chopped peppers over scrambled eggs – add some gouda cheese for a savoury treat. Stuffed peppers are great with rice, ground beef, cheese or do a vegetarian option with quinoa and your favourite flavourings! Make romesco which includes tomato, garlic, almonds, paprika and serve this sauce with grilled peppers. Make a gorgeous pepper pizza with extra virgin olive oil, ricotta and fresh basil!
Plums
Plums go well with earthy flavours like nutmeg, cinnamon, and clove. Sauté sliced plums and serve alongside grilled meat or poultry. Toss sliced plums in a salad with arugula, red onion, and crisp turkey bacon. For a tasty dessert, poach halved plums in red wine or port along with cinnamon, orange zest, sugar, and a touch of pepper. Add diced prune plums to muffins, quick breads, and pancake batter. Puree plums with yogurt and a little honey for a quick smoothie. Add diced plums to a blueberry pie recipe. Make a plum salsa to serve with baked tortilla chips. Thinly slice plums and add to a sandwich with roast turkey, romaine lettuce, and Dijon mustard on whole-grain bread. Make plum sauce instead of applesauce.
Potatoes
Potatoes pair well with any herbs and spices. Pair them with basil, garlic, red pepper flakes, mustard, paprika, ground peppercorns, thyme, oregano, and sage. Try vegan poutine, spicy potatoes and broccoli, potato and leek soup, or baked with your favourite toppings.
Radishes
Radishes are crunchy and peppery. Enhance the flavour of radishes with basil, chives, dill, garlic, mint, and parsley. You can eat them raw, make a radish pickle, or caramelize them.
Squash
Squash has a sweet flavour so they do well with warm, spicy flavours. Pair them with basil, curry, cumin, coriander, garlic, ginger, allspice, nutmeg, cinnamon, paprika, thyme, rosemary, sage, and parsley. Squash is great in winter soup; shape them into French fries; add to stews and casseroles; pair squash with pasta such as gnocchi and butternut squash, kale, and vegan mozzarella; use squash instead of pasta – do a coconut curry with butternut squash noodles or spaghetti squash with basil and cauliflower alfredo sauce; stuff acorn squash with wild rice, edamame, walnuts, and cranberries; roast squash with pumpkin seeds as a side; bake in a walnut, squash and apple bread.
Tomatoes
Tomatoes are mild and sweet. They pair well with basil, cilantro, chives, dill, garlic, mint, curry, paprika, pepper, rosemary, oregano, parsley, thyme, red pepper flakes, fennel, and tarragon. Roast tomatoes with grilled avocado; add to a tomato and garlic focaccia, or to your favourite marinara sauce – batch cook a tomato-based sauce and freeze for later!
Mosadi Brown, BA, BASc, MEd, RD, CDE is a Registered Dietitian, Educator, and Leader in private practice. Contact: mosadi@nutritionandwellnesswithmosadi.com and http://www.nutritionandwellnesswithmosadi.com