Chapter One: Easy Fast Good
Caprese Salad
Pesto White Bean Salad
Rainbow Egg Rice
Chicken Kabob
Nicoise Salad
Loaded Bean Salad
Winter Fruit Salad
Chapter Two: The Sandwich & The Un-Sandwich
Grilled Cheese Soldiers
Avocado Egg Salad
Cream Cheese & Chia Jam Rolls
Chicken Pesto
Chicken Salad
Falafel
Bread-Free Sandwich Wrappers
Bite-Sized Calzone
Chapter Three: Thermos Heaven
Tomato Soup
Lovely Lentil Soup
Minestrone Soup
White Chili
Immunity Soup & Bone Broth
A Roasted Chicken For Thermos Recipes
Chapter Four: Breakfast For Lunch
Egg Cups
Overnight Gingerbread Muesli
Carrot Slushy Smoothie
Pumpkin Pie Smoothie
Gingerbread Smoothie
Maple Vanilla Brown Rice Pudding
Kid-Happy Chocolate Chia Pudding
Chapter Five: Oodles Of Noodles
No-Nut Peanut Noodles
One-Veggie Pesto Noodles
Sesame Asian Noodles
Easy Mac & Cheese
Chapter Six: For The Adventurous
Chicken Napa Salad
Polenta Fingers
Chapter Seven: Snacky McSnackerson
Peach Honey Fruit Leather
Fruity Yogurts
Bits N Bites
Three Snack Crackers: Cheese, Buttermilk Spelt, Pulp
Pumpkin Hummus
Roasted Chickpeas
Chapter Eight: Slurp City
Hot or Cold Cocoa Syrup
Purple People Eater & Green Goblin Juices
Chapter Nine: The Healthy Sweet Tooth
Granola Bar Love
Pound Cake Bites
Carrot Banana Muffins
Blueberry Ricotta Muffins
Pumpkin Chocolate Cookies
Hippy Rice Chocolate Snack Bars
Jello Gummy Goodness
Chapter One
EASY, FAST, GOOD
RECIPES
Ah yes, there really are a few dishes out there that are SO INCREDIBLY EASY to make - they deserve their own chapter. This easy-peasy chapter is meant to give you space to really throw something together in a super jiffy - OR get THEM in the kitchen preparing themselves.
Yeah, that's right!! Even that! So let's start there.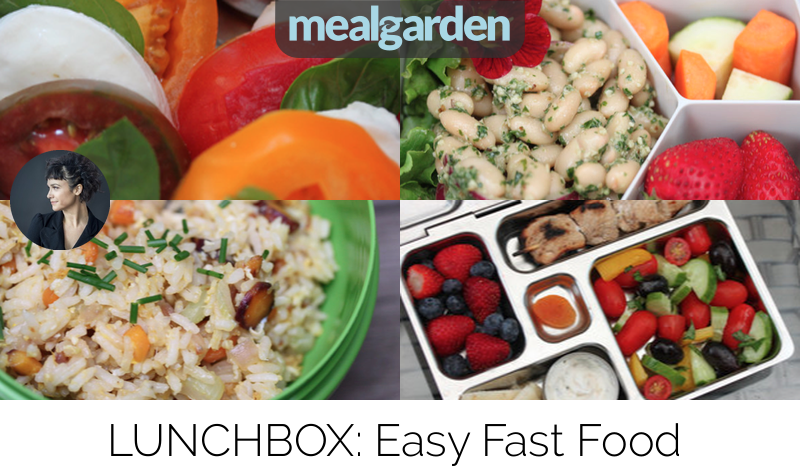 Chapter Two
THE SANDWICH
&
THE UN-SANDWICH
RECIPES
If the sandwich is your fall-back then you'd be considered normal. In fact, my kids take one at LEAST once a week, and I know many kids who eat one every single day. Who does't love The Sandwich?
However, there are still kids out there who do NOT eat The Sandwich, will NEVER eat The Sandwich, or perhaps CANNOT eat The Sandwich (due to allergies or other health reasons). That doesn't mean there is nothing here for them.
Sandwiches can be represented in other ways. By rolling it, or wrapping it. Perhaps THAT is when it is time to think OUTSIDE the box.
This chapter focused on the delightful simplicity of a sandwich, and how to make one for those kiddies who can't eat bread.
Keep in mind…when you are sending sandwiches to school…there are mini risks associated with sending sandwiches daily. If you choose to do this, look for ways to rotate the grains in the bread — rye one day, whole wheat the next. Sourdough is really your best option, as the grains have been properly soaked and fermented — giving you and your little ones the best digestive options when consuming grains.
Also, consider making your own. A timely process, but not as complicated as one may think.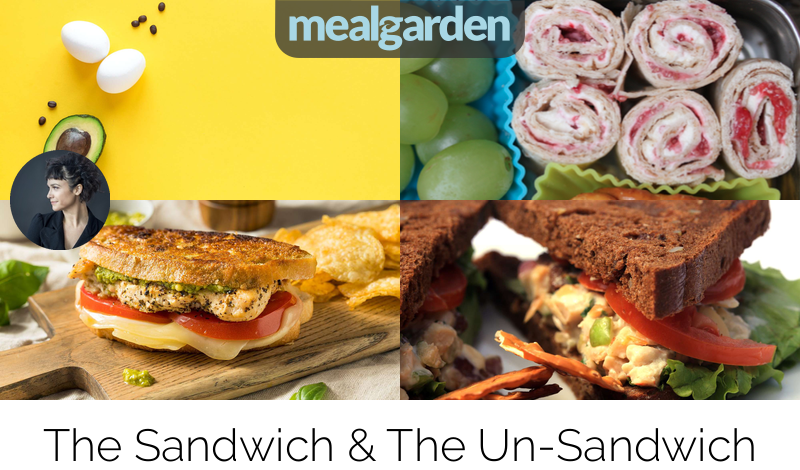 Chapter Three
THERMOS HEAVEN
RECIPES
Heaven?
Well, think about this: You're out of bread, or there's nothing to stuff INTO bread. Or you don't have time to fuss around and making something exciting.
However, you have piles of leftovers. Leftovers your kids will possibly even eat. AND…it is cold outside.
In this case, it doesn't get much better. A good quality thermos is something each child should have at least ONE of. And it will come in handy so much.
Sending leftovers is also a huge time-saver — you're making many meals at once. And suddenly your List of Ideas just got that much bigger.
How To Keep a Thermos Hot: http://nourishrealfood.com/real-food-lunch-box-how-to-keep-a-thermos-hot/
Best Lunchbox Thermos's - A Review: http://nourishrealfood.com/real-food-lunch-box-product-review-best-thermal-container/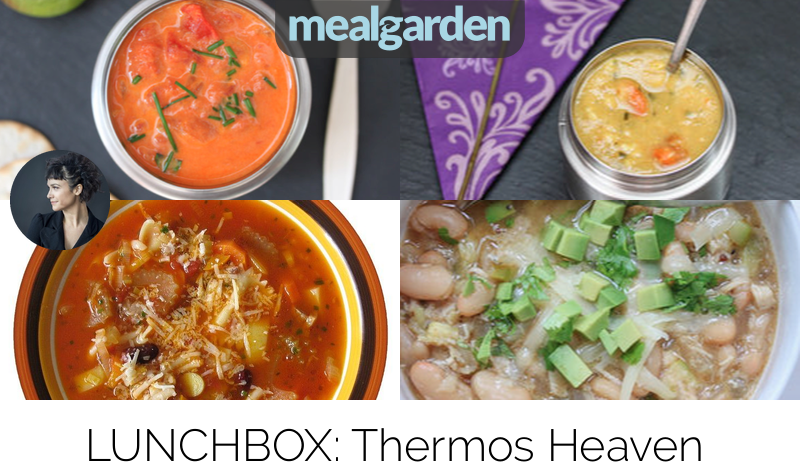 Chapter Four
BREAKFAST FOR LUNCH
RECIPES
Breakfast For Lunch is kind of like Breakfast For Dinner…it's a bit of a novelty AND it's a great thing to do in emergencies.
Eggs of any kind are in this category for me. I LOVE EGGS FOR KIDS. They are packed with protein, the GOOD kind of fat, satisfying, easy…all the good stuff.
With that said a decent breakfast in the morning will go a LOOOONG way. Some of these items are ALSO great out-the-door breakfasts. So maybe breakfast can be for breakfast AND lunch.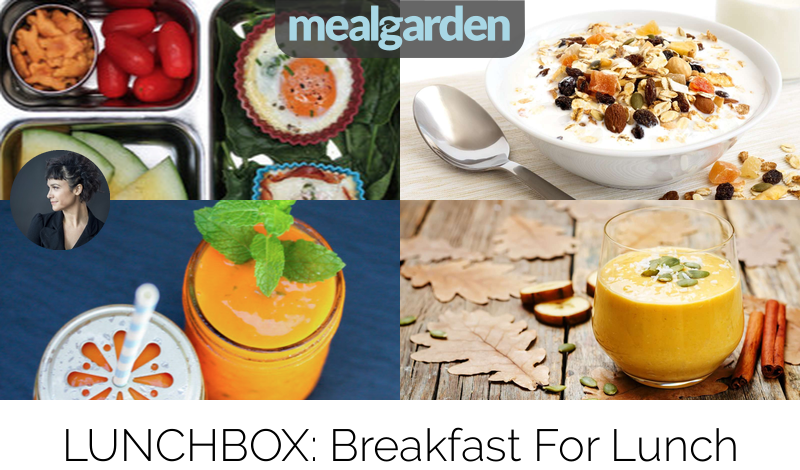 Chapter Five
OODLES OF NOODLES
RECIPES
This is why I don't understand the non-sandwich dilemma. NOODLES. There are always noodles. And the varieties are endless.
Can't eat gluten? You've only got brown rice, buckwheat (soba), mung bean, lentil, kelp, sweet potato to choose from.
Can't eat starch? You've got a pile of vegetables that turn into noodles in an instant. (Zucchini, Sweet Potato, Carrot)
Bored of fusilli? You've got spaghetti, bow ties, and countless other shapes to choose from.
Though processed, it is fun to include noodles in the lunchbox. It helps everything to think outside the same old, every day ideas. And the versatility is amazing.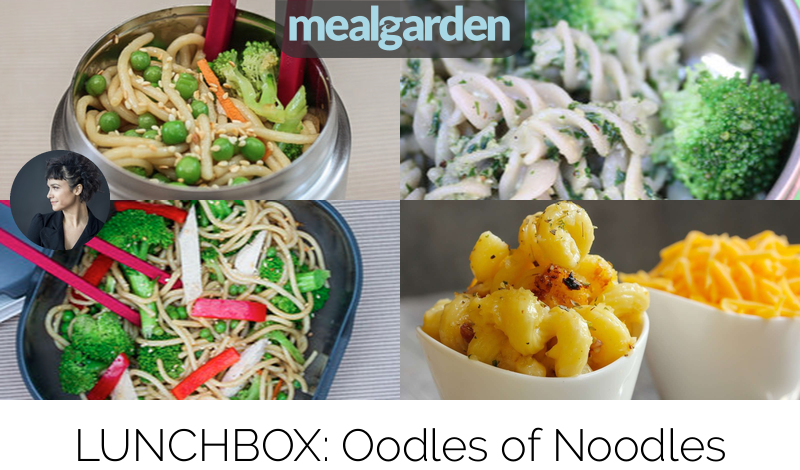 Chapter Six
FOR THE ADVENTUROUS
RECIPES
You know the kid. The one that shocks everyone at parties. The one that eats raw oysters and goes over to friends houses and asks the moms for Thai food. Some kids do NOT have overly sensitive palates. They are the fun ones. You can throw a lot of stuff at them. And chances are, even if they don't like it they will eat it anyway.
The food here is NOT OVERLY adventurous. But it does go a little outside the box. You could likely try any kid with them eventually.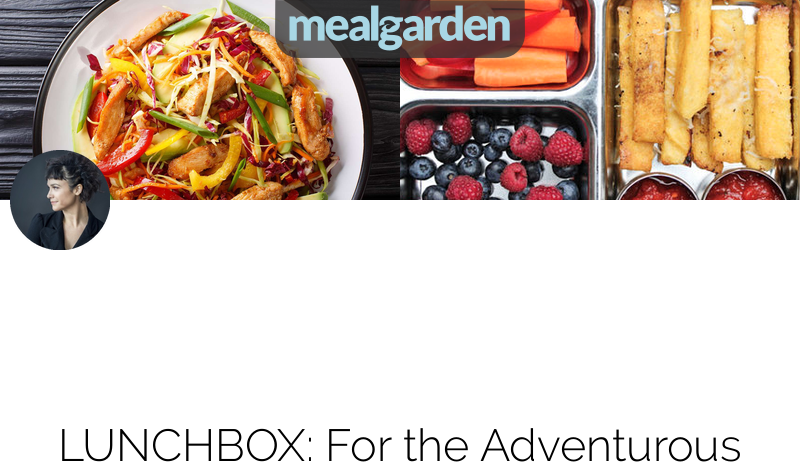 Chapter Seven
SNACKY McSNACKERSON
RECIPES
Snacks are more important than you might think. Their quality is more essential than even the "main course" sometimes. Because chances are, it is ALL some kids are ever gonna eat. No matter what you send.
So instead of fretting about it — make snack time the MOST nutritious part of the lunchbox. Why not?!
What you NEED to consider when sending snacks:
Are they void of weird, hard-to-pronounce preservatives?
Do they contain any form of nutrition?
Do they pack a mean punch of protein or at least a little?
Is the fat in them a quality version?
Will they make my child happy?
Are they fun or full of colour?
If you answered YES to 5 out of 6 of these questions then…HOORAY!

Chapter Eight
SLURP CITY
RECIPES
Yep. It's true. Water is THE best liquid to pack into the lunchbox. For sure!! But sometimes you've got to switch things up. And the cool thing is…you don't have to think of it as a beverage. Consider it part of the entire package. Like a smoothie!!! You could drink it for breakfast. So make sure your liquid babies pop a mean punch of nutrition — AND keep your kids happy at the same time.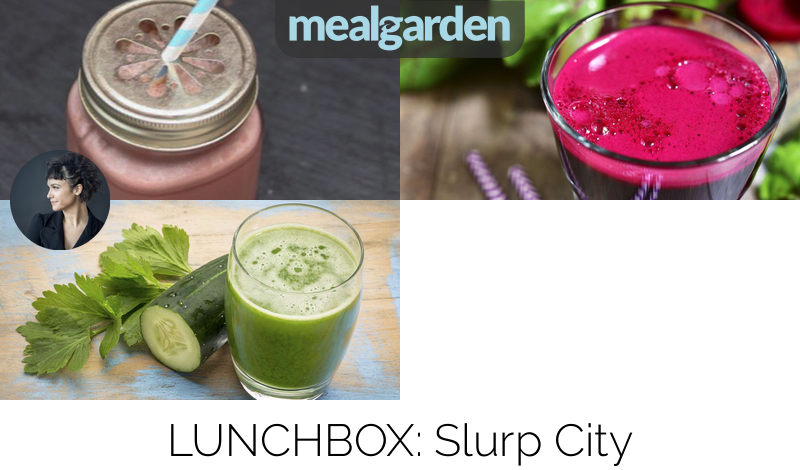 Chapter Nine
THE HEALTHY SWEET TOOTH
RECIPES
This rides right along with snacks and breakfast. Is it something that is going to satisfy your kids sweet tooth? BUT…not send your children's blood sugar FLYING?
Sweet treats don't EVER have to be that unhealthy. There is ALWAYS something you can do to make them ULTRA-AWESOME. Not just in flavour but in their quality, as well.
Consider subbing in your refined sugars for natural ones. Though they are still considered SUGAR, they also contain some valuable nutrients, don't wreck the same havoc on your blood sugar and because they are naturally "sweeter" you tend to use less of them in baking.
When sending something sweet, make sure there are other things to help balance out all that sugar. A bit of protein, some good quality fat, whole grains versus white flour — can go a long way.
One more thing…flour DOES go rancid. If you use a lot of flour make sure to store it somewhere cool, like a fridge or freezer. Better yet, invest in a small flour mill and grind it fresh right before use. You will be surprised how much nicer it tastes. Sprouted flour is taking it one step further — that's what I use when I can. Keep most grains and nuts or seeds in freezer and extend their life significantly.