It doesn't seem to matter HOW strong your immune system is or how well you behave! If you are human, you WILL get a cold. Especially if young children (and their snot) live in your home.
The fortunate thing is, it's the best time of year to apply healthy cold strategies. Because they are probably things you'd like to be doing anyway. Hot baths, sleep, inhaling things that smell lovely. AAHHHH self-care. Bring on the cold.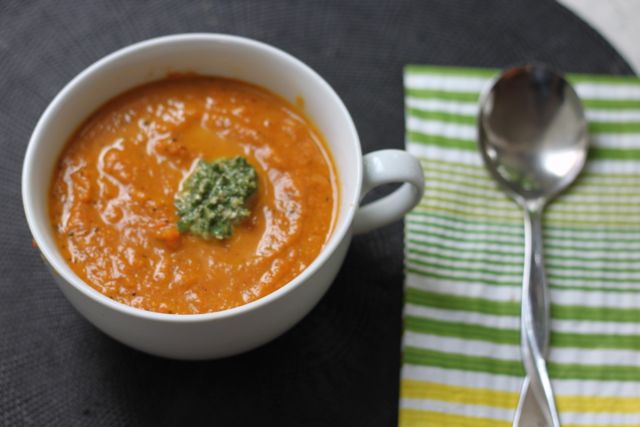 Eat Soup For Colds if you're smart
(Check out my Top 3 SUMMER Cold Food Strategies HERE.)

Unfortunately, for us caregivers of the world (women), we often have to continue with our daily lives — no matter how we feel. Get kids up and fed and off to school. Make sure there are groceries in the fridge. Help get everyone's homework done. And so it goes…
So I guess it's up to us to get ourselves better as QUICKLY as possible. While keeping it gentle and nourishing, and drugstore-free.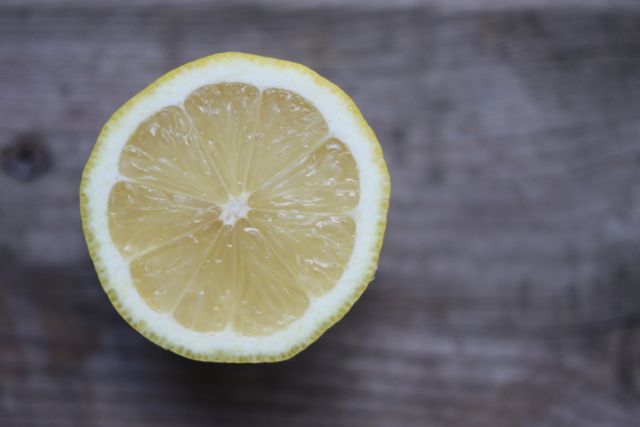 Using lemon in hot drinks




My TOP FIVE WAYS to Kick Cold-Ass (or Beat The Winter Cold)
DRINK DELICIOUS GINGER TEA: This delightful drink has been used as a tonic for colds for a long time in this household. The usual ginger + lemon + honey + cayenne + hot water is a classic. HOWEVER…I've recently begun adding other delights to this wonder beverage. Not only does it taste amazing, I actually feel almost high drinking it. And it's effects are instant. The feel-good effects may not last forever, but that doesn't mean the tea isn't still working its magic behind the scenes. Check out my DELICIOUS RECIPE at the bottom of the page…. xo
DRINK DELICIOUS BONE BROTH: Whaaaaat? Bone broth? Well, yes. The ol' Chicken Noodle Soup cure is not some woo-woo tale your grandmother made up. It's real. Chicken bone broth inhibits "neutrophil migration", reducing the symptoms that comes along with your achy cold. You can read about it in my WHY IS BONE BROTH AWESOME post. There is a tasty recipe there, also… P.S. You don't have to drink it. Just make soup. Easy to digest foods are important when you feel crappy. You want your body putting all its energy into healing you, not digesting your steak.
TAKE AN ESPSOM SALT BATH: Not new news. But really important. Not only does this stuff help your body get out its cold gunk, it FORCES you to relax and rest. And it eases your achy joints and muscles. I use about 2 cups epsom salts + 1 cup baking soda (because my bath water isn't filtered) + 1 tsp ground ginger + 2 capsules of vitamin C powder. I put bubbles in first, because then it feels luxurious. And SOMETIMES I add essential oils to the salts before I put them in (so they don't float on the top and do weird things on my skin). Try and stay in there for forty minutes. Add more hot water, if necessary.
SLEEP A LOT: It's easier said than done, but it is by FAR the number one thing that is going to get you better. Get yourself out of the bath and into a warm bed. Go to bed with your kids and sleep-in. Whatever it takes. IF you have to stay home from work, only watch bad Netflix so you can sleep through most of it. THIS IS WHEN YOU HEAL. So get your ass to bed. Your husband may not like it. (Larry hates it.) But just explain what happens if you feel like this for another 5 days because you didn't get a chance to sleep. Then HE'LL be tucking you in, I promise!
USE ESSENTIAL OILS: This is the newest and GREATEST addition to my medicine cabinet. I'm obsessed. For good reason. Essential oils are SO GOOD at helping with the common cold, and better yet…PREVENTING one, I want to share all i know with you. I've run helpful webinars in the past. And now I just need to get to writing some permanent posts on them. Stay tuned. xo

COMING SOON: A DIY Cough Syrup for you OR your little ones…AND my attempts at Fire Cider (another flu-buster I've just started using). I'm also writing a lunchbox post on Preventing The Kid Germ Pick-Up.
As promised…my NEW hot drink of choice when I'm sicker than a dog — or just for fun…
Killer COLD-BUSTER TEA
This tea is not only effective…it's SUPER tasty.
2 or 3 inches fresh ginger
1 cinnamon stick
1 – 2 tsp turmeric (OR 2 inches fresh)
1/4 tsp cloves (or 10 whole)
1/8 tsp cayenne
3 cups fresh water
juice of 1 whole lemon
1 Tbsp raw honey
Stick the ginger and spices in fresh water, bring to a boil, and simmer for quite a long time. It'll make almost a concentrate. You may take this concentrate, place it in your fridge and add to hot water, fresh lemon juice and honey when you need it. But I like it BIG AND STRONG. So once it's simmered about 15 to 20 minutes, I add the lemon juice and heat gently. Then I add the raw honey and drink right away. This drink with the added turmeric, cloves and cinnamon is so delicious, it's hard to believe it's doing such good, important work. SOMETIMES, if I'm feeling a little crazy, I will also add one drop of Lemon or Peppermint essential oil to give it some extra POW!
One last thing: If you do have young children, teach them to wash their hands. It's the simplest thing. But by FAR the most effective at keeping your household healthy. I'm not talking about obsessive hand-washing with nasty soap. I simply mean being aware that the way germs travel is on hands that go into mouths, touch eyes, pick noses that then get wiped on you. xo